Cast: Chaitanya Rao, Lavanya, Mihira, Uttara, Vaiva Raghava, Lalit Aditya, Yash Rangineni
Directed by: Chendu Muddu
Music: Prince Henry
Photography: Pankaj Thottada
Producer: Yash Rangineni
Step into the enchanting world of "Annapurna Photo Studio," the latest Telugu flick that has been creating a buzz among movie enthusiasts. The film 'Annapurna Photo Studio stars the hero Chaitanya Rao, known for '30 Weds 21,' and features Lavanya as the heroine. Directed by the talented Chendu Muddu, this film promises to take us on a nostalgic journey back to the 1980s.
Story
Chanti, the owner of a photo studio in a small village, is unmarried and his friends make fun of him for it. He is starting to feel like he will never find love. But then, he meets Gautami, a beautiful and kind-hearted woman. They fall head over heels in love. However, their love is not without its challenges. Chanti's father, tells Gautami that Chanti's horoscope predicts that his life is in danger. After knowing that, what decision did Gautami take? How did Chanti become an accused in a murder case? Why did he attempt suicide? Chanti and Gautami will finally become one? If you want to know these, you have to watch the movie.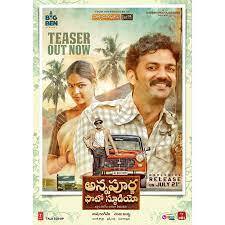 Performances
Chaitanya Rao, renowned for his role in "30 Weds 21," delivers a commendable performance as Chanti. His vintage look and spot-on Godavari accent add authenticity to the character, making him a joy to watch. Lavanya, playing the role of Gautami, perfectly portrays the essence of a traditional Telugu girl with grace and charm. Supporting actors, including Uttara, Lalith Aditya, Mihira, and Viva Raghava, add their own flavors to the mix, bringing the village camaraderie to life.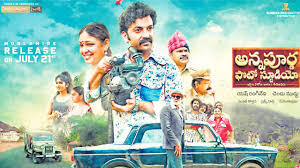 Direction
The director tried to recreate a pure village love story of the 1980s. The characters are well-developed, the visuals are beautiful, and the music is catchy. However, the director could have taken more care in the writing of the story. Telling the story of the 80s by simply seeing the movies of that time is not very tasteful. Technically, the film is superior. The camera work is particularly impressive, and the way the beauty of the village is captured on screen is amazing. The music is also pleasing. However, the editing could have been tighter to increase the pace of the story. Additionally, the production values are below the level of the rest of the film.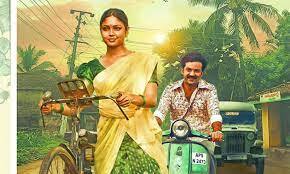 Technical
Technically, "Annapurna Photo Studio" shines brightly. However, the editing department could have paid more attention to the pacing, as a few scenes seemed to drag a bit. Nevertheless, the movie's nostalgic 1980s backdrop and the surprising twists in the plot earn it high marks.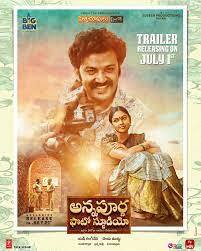 Positives:
Strong cast
Beautiful cinematography
Catchy music
Negatives:
Choppy editing
Some dated scenes
Overall
Annapurna Photo Studio is a well-made film with a good story and strong performances. However, it is not without its flaws. If you are a fan of village love stories, you will probably enjoy this film.
Rating: 3 out of 5 stars