Cast: Karthikeya, Neha Shetty, Ajay Ghosh, Raj Kumar, Srikanth Iyengar, Goparaju Ramana, LB Sriram, Satya
Director: Clax
Music by: Mani Sharma
Production Company: Laukya Entertainments
Producer: Ravindra Banerjee (Benny)
Cinematography: Sai Prakash
Release Date: August 25, 2023
Overview:
Fronted by Kartikeya Gummakonda, 'Bedurulanka 2012' takes you through a whirlwind directed by the fresh talent, Clax. Neha Shetty adds charm as the lead actress, supported by a strong ensemble cast. Set against a village backdrop during an epoch's end, Karthikeya's confidence in this film was palpable during pre-launch events. Has it met expectations upon its release? Let's dive into this review and find out.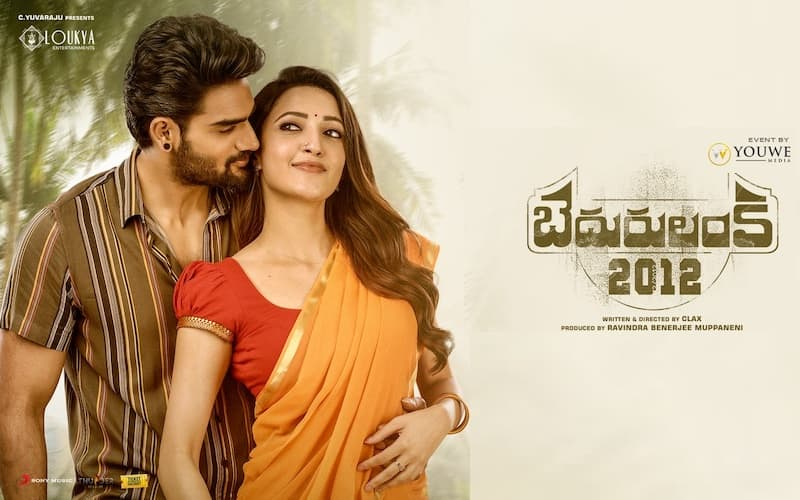 The Plot:
In the quaint village of Bedurulanka, as the year 2012 rolls in, a story begins to unfold. Picture this: Shiva Sankara Varaprasad (played by the dashing Kartikeya) finds himself in this village, having left the bustling city behind due to a job loss. His reason? He's head over heels for the lovely Neha Shetty.
But wait, there's more drama. The village is abuzz with whispers of a looming apocalypse. So, a trio from this village comes up with a rather quirky solution. Their plan is that taking all the village gold, crafting a shivalingam, and then immersing it in the sacred Ganges could be the magic spell to halt the apocalypse. Interesting, right? But here's the catch: Shiva isn't on board with this plan. And how Shiva juggles village politics and foils this plan and finally finds his love is the crux of the story.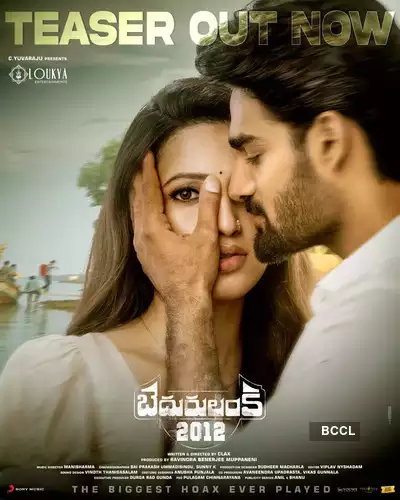 Cast Performance:
Karthikeya shines once more, proving his versatility as Shiva. He brings energy and finesse, especially in action scenes. Neha Shetty, although in a brief role, captivates audiences. Ajay Ghosh delivers a memorable act, with Kota and Srikanth Iyengar leaving lasting impressions. The entire cast commendably plays their parts.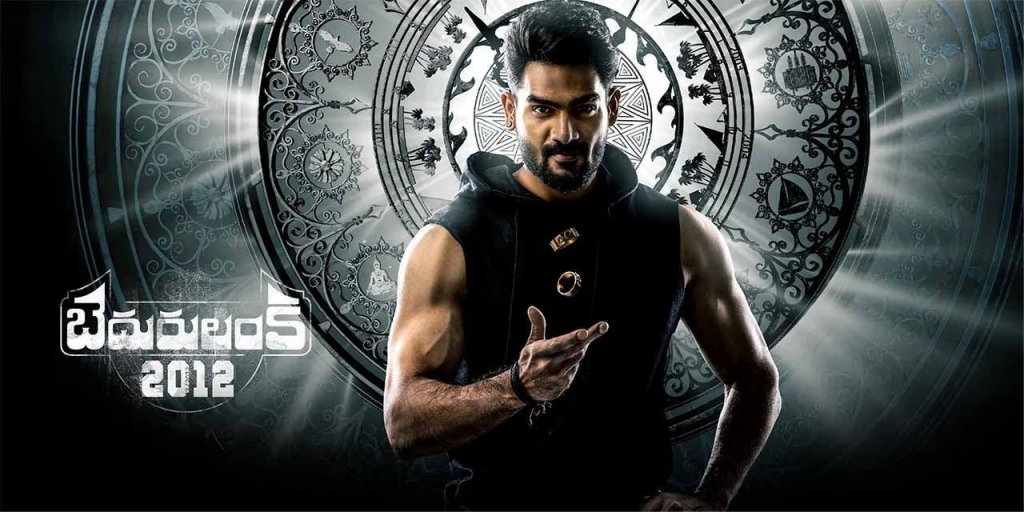 Overall Movie
Initiating with an apocalyptic buzz, we feel the palpable tension in Bedurulanka. The story starts off slow but picks up pace post-interval, with engaging plots and comedic elements. However, the romantic subplot between Neha and Karthikeya could've used more depth.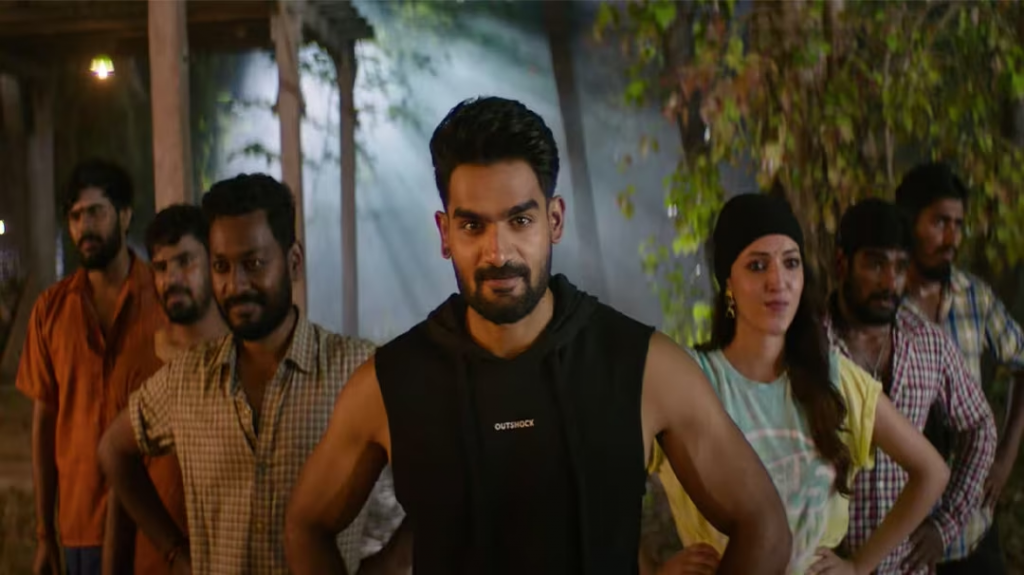 Directorial Insights
Back in 2012, whispers of the world's end and Earth's impending doom sent shockwaves of worry among many. Seizing this idea, director Klax masterfully transformed these anxieties into an entertaining cinematic experience. He artfully highlights societal issues, like exploitation in the name of religion, and adds a dash of satire. Clax's messaging is clear: live life on your terms. For a first-time director, Clax displays a promising touch.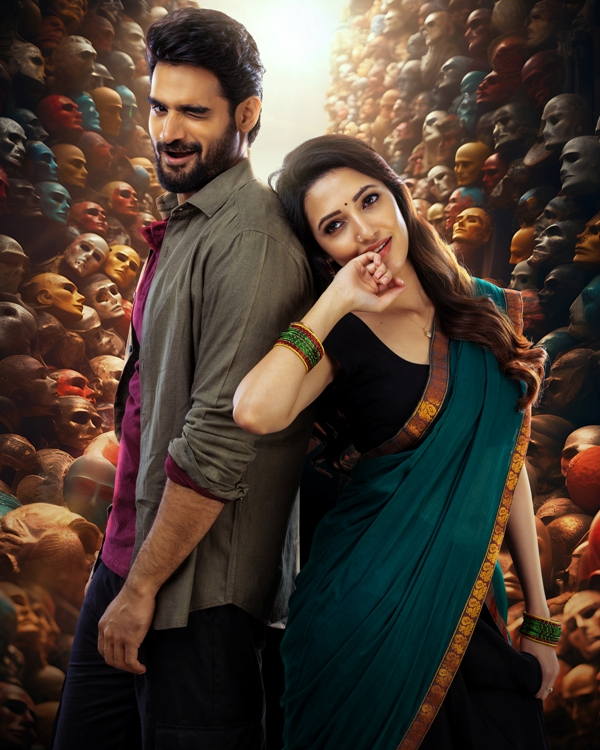 Technical Breakdown
On the technical front, Mani Sharma's soundtrack is passable. The songs might not be chartbusters, but his background score strikes a chord. Sai Prakash's cinematography is stellar, and the editing sharpens the narrative. The movie boasts high production values.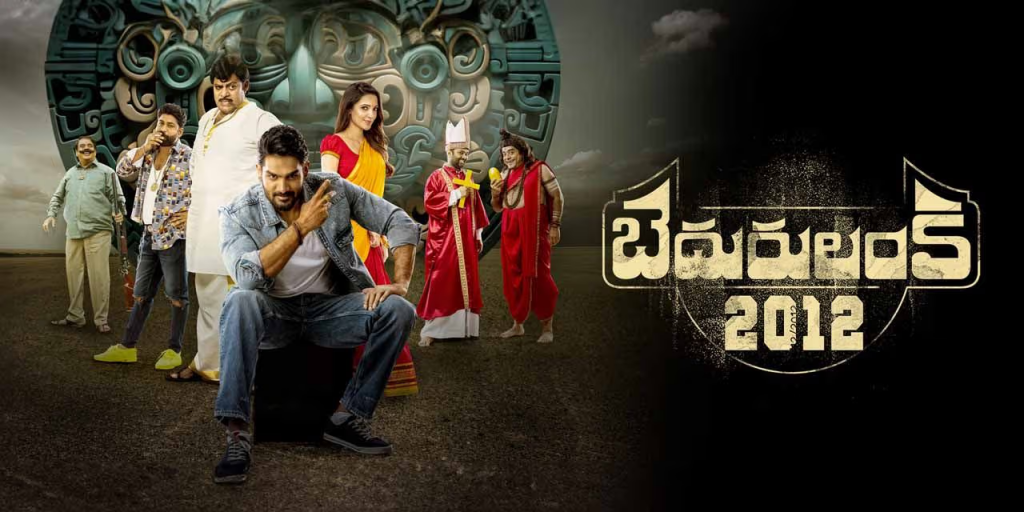 Highlights:
Karthikeya's performance
Comedic elements
Cinematography
Engaging background score
Drawbacks:
The song's
Underdeveloped romantic subplot
Prolonged scenes
In conclusion, 'BeduruLanka 2012' offers a mix of engaging elements and potential areas of improvement. It's worth a watch for those seeking a fresh cinematic experience!
Rating: 3/5