This time, the celebration of 'Sri Rama Navami' coincided with the release of Nani's latest blockbuster, "Dasara." The movie has captivated cinema audiences with its power-packed performances and compelling storyline. Nani's trademark acting, mass attitude, strong emotions, technical excellence, and enthralling background music have taken the film to new heights. Released on March 30th in Telugu, Tamil, Kannada, Malayalam, and Hindi languages, the film has been generating exceptional buzz and today is its first day with bookings full across Telangana and AP.
Audiences have been keeping a close eye on the movie's collections, as fans are confident that it will rake in substantial revenue. Trade analysts also share this optimistic view.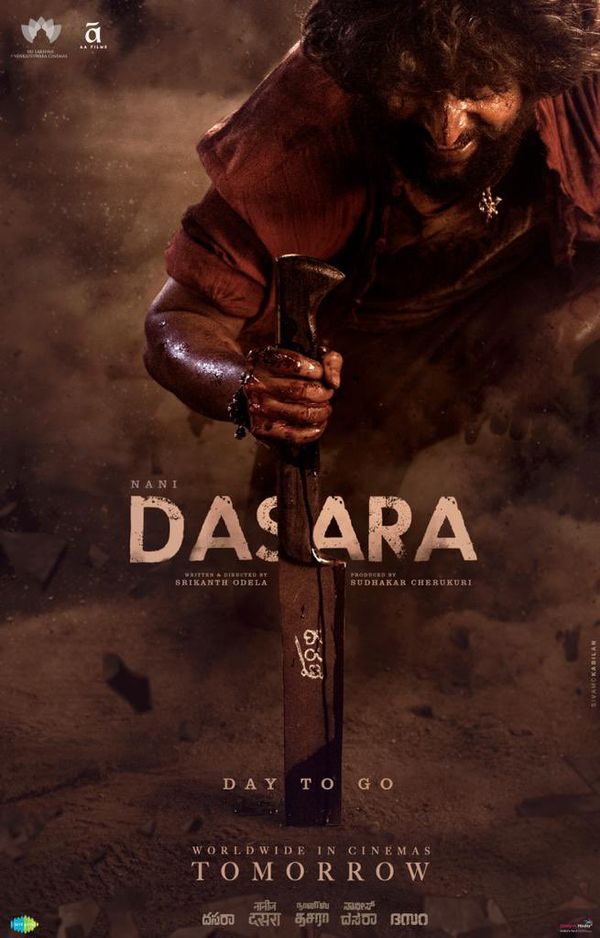 Will Join the ₹100 Crore Club…
Throughout his career, Nani has delivered numerous bumper hits. However, according to official figures, none of his films have yet reached the ₹100 crore mark in terms of revenue. With "Dasara," fans and YouSay will believe Nani is about to break that barrier. The film's collections have been steadily increasing, thanks to its positive word of mouth. We are placing our bets on "Dasara" joining the ₹100 crore club, citing the film's potential and its positive reception across all released languages.
Overseas 'Dasara' Roars…
Overseas too, 'Dasara' is making waves. The film has received a good response in the US premieres. It is estimated that nearly half a million dollars were collected through these premieres. With this, industry insiders predict that the film will garner huge revenues if all factors are taken into account.
Houseful Everywhere…
This movie has experienced the largest number of pre-bookings in Nani's career. Additionally, the film has premiered in over 3,000 theaters across the country. The mounting anticipation and promotional efforts have captured the audience's interest in 'Dasara.' As a result, theater seats are being reserved ahead of time. People in major cities such as Chennai, Kochi, Vijayawada, and Visakhapatnam are eager to watch the film. In Telugu-speaking regions, most theaters were packed on March 30th. Reservations are also filling up rapidly for March 31, April 1, and 2. It's safe to say that 'Dasara' will likely see a huge weekend collection.
No Competition Until April 7th…
With the film receiving positive talk, 'Dasara' has the opportunity to run non-stop for at least two or three weeks. Furthermore, no big movies are releasing in the vicinity of 'Dasara.' Ravi Teja's 'Ravanaasura' is slated for release on April 7
Let's take a look at the highest-grossing films in Nani's career:
MCA: ₹70 crores
Gang Leader: ₹70 crores
Shyam Singha Roy: ₹65 crores
Nenu Local: ₹60 crores
Majnu: ₹58 crores
Ninnu Kori: ₹55 crores
Bhale Bhale Magadivoy: ₹51 crores
Devadas: ₹48 crores
Jersey: ₹45 crores
Ante Sundaraniki: ₹40 crores
Gentleman: ₹32 crores
Rajamouli's film "Eega" achieved ₹130 crores in gross revenue. However, Nani didn't star as a full-fledged hero in that movie.
In any case, the forecast for 'Dasara' joining the 100 Cr club is out there, and remember, you heard it here first on YouSay.