A pet monkey wearing a small bulletproof vest and camouflage jacket was killed in a shooting incident in Mexico.
A recent shooting occurred between a drug dealer gang and cops. A man in his twenties was killed, as was his one-year-old pet monkey. Eleven narcotics dealers were killed in this horrific firefight. All 11 were said to be members of Mexico's notorious criminal gang, "La Familia Michoacana."
During the shootout, a bullet struck the pet monkey on the chest while it was with its owner, despite the fact that it was wearing a tiny bullet proof jacket. The bloody event's photos of the deceased monkey have gone viral on social media. A large number of pet owners have paid tribute to the monkey for remaining with its owner until his death. The owner named his pet 'El Changuito,' and it is only one year old, it was revealed.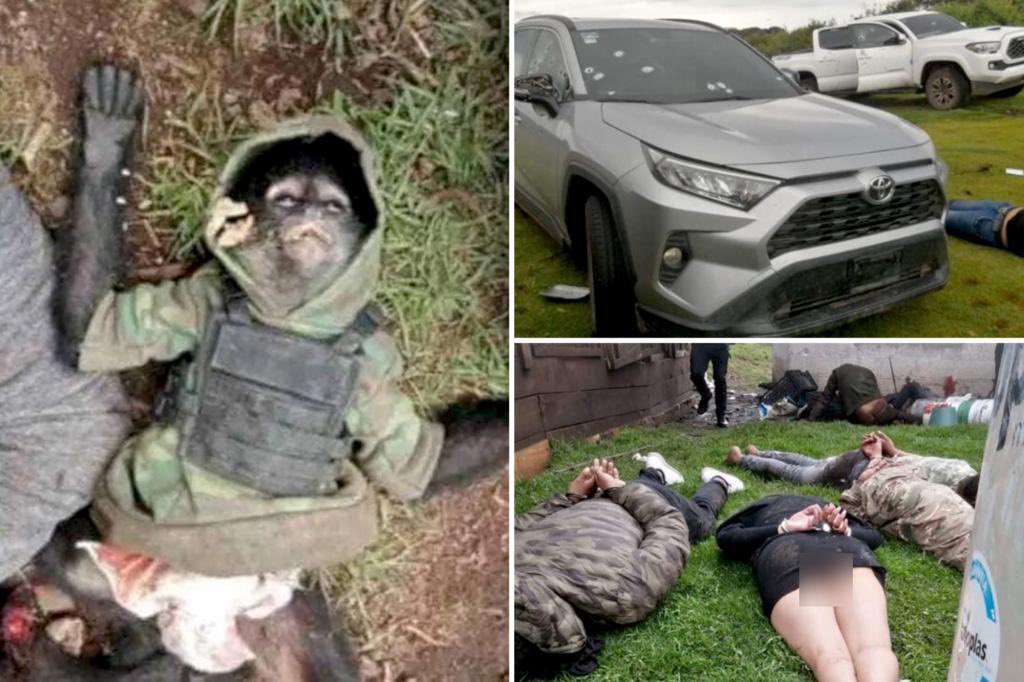 According to Mexican authorities, the monkey belongs to one of the rarest species, the Spider Monkey. They also speculated that its owner may have illegally smuggled it.