Starring: Varun Tej, Sakshivaidya, Vinay Roy, Nassar, Vimala Raman, Ravi Varma and others.
Film's Captain: Praveen Sattaru
Produced by: BVNS Prasad
Musical Beats: Mickey Jay Meyer
Run Time: 2 Hours 16 Minutes
Dropped On: August 25, 2023
Varun Tej returns to the silver screen with 'Gandeevadhari Arjuna', under Praveen Sattaru's direction. With Sakshi Vaidya stealing hearts and Mickey J. Mayer's musical touch, the film raised many eyebrows from the get-go. Released on August 25, does it match the anticipation?
The Plot
Dive into a world where Acharya (Nasser), the minister of International Environment, discovers a sinister medical scam wreaking havoc on nature and humanity alike. As villains close in on him, the duty to dismantle this threat falls on the shoulders of Raw agent Arjun (Varuntej). Curious about Arjun's thrilling journey and the grand scheme? The theater awaits!
'Gandeevadhari Arjuna' sticks to the tried and true. While action aficionados might get their kicks, the general audience could feel a tad underwhelmed. Drama peeks through but doesn't truly shine. Comedy? Not this film's strong suit. The film meanders, leading to a predictable climax sans shocking revelations.
Performances
Varun Tej takes center stage, exuding charisma and packing punches. He channels the vibes of a Hollywood action star. Yet, with action at the forefront, his acting prowess remains untapped. Sakshi Vaidya, though present, seems eclipsed. Nassar showcases his seasoned acting finesse, and Vinay Roy as the antagonist is a sight to behold. Props to Manish Chaudhary and Ravi Varma for their contributions.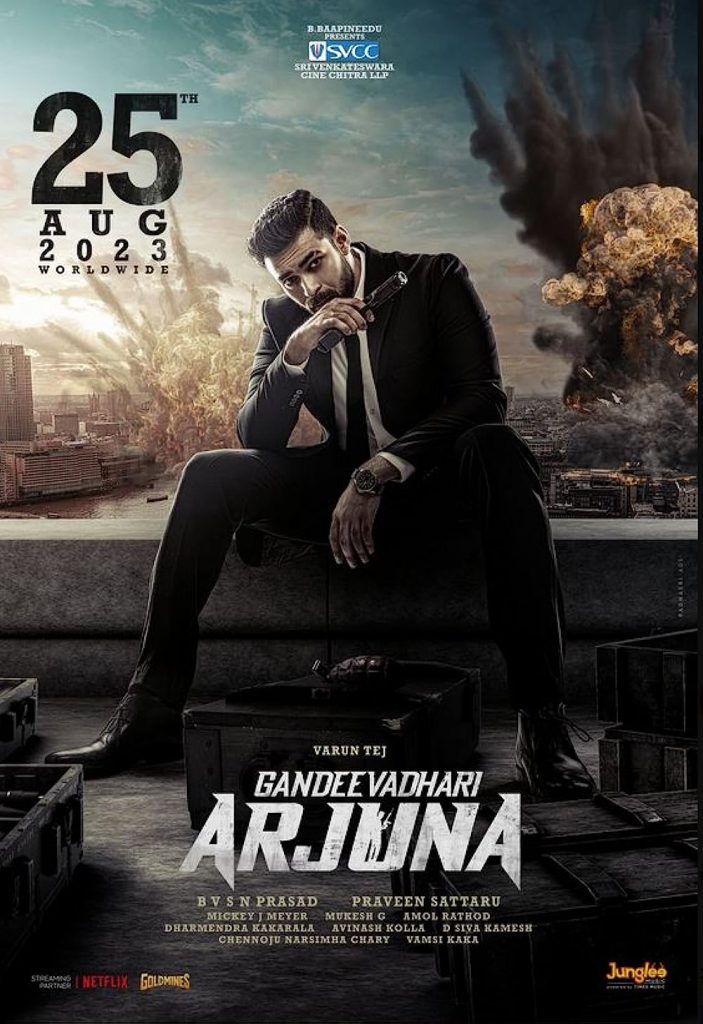 Technical Aspects
On the technical front, Mickey Jay Meyer's score is a tad disappointing; no tunes to hum on the way home. And the background score? Less thrilling than desired for an action flick. However, G. Mukesh's lensing is a visual treat. Dharmendra Kakar's editing feels satisfactory and production values are commendable.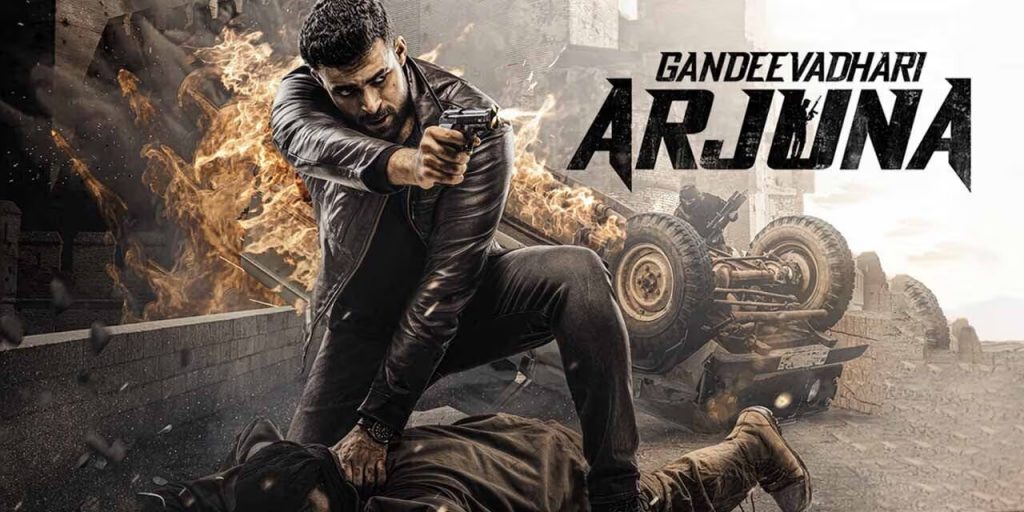 Hits:
Varun Tej's prowess
Punch-packed sequences
Stunning visuals
Misses:
Predictable narrative
Lackluster direction
Tunes fall flat
Absence of genuine surprises
A cinematic ride with highs and lows, 'Gandeevadhari Arjuna' promises action but might not resonate with all.
Rating: 2.5/5.