Half-saree functions have a special place in our Telugu culture. This is considered to be one of the most important stages in a woman's life. It's a puberty celebration for young females. This occasion is marked by a number of celebrations, gifts, cuisine, and other activities. Whatever the family's financial situation, the parents lavishly dress their female children, and the ceremony, of course, will be grand. The female child is showered with gifts from the guests. In recent years, these occasions have been marked by a variety of themes and setups.
This cultural tradition includes the exchange of gifts. Loved ones of the female child would lavish her with extravagant gifts such as traditional jewelry and high-end sarees. However, the girl's family may offer return gifts to their guests as a thank you for blessing their daughter and the event. Finding the appropriate return gifts to give to their guests is a little difficult because the gift-giving habit has changed significantly over time.
We will look at some popular gifts that can be given. Let's look at the best options for return gifts.
Brass Kankavati for Pooja Room
Brass Kanakavatis are the most commonly given items in Hindu tradition. This Sindoor Dani is a must-have in the pooja room. These are items that people spend a lot of money on.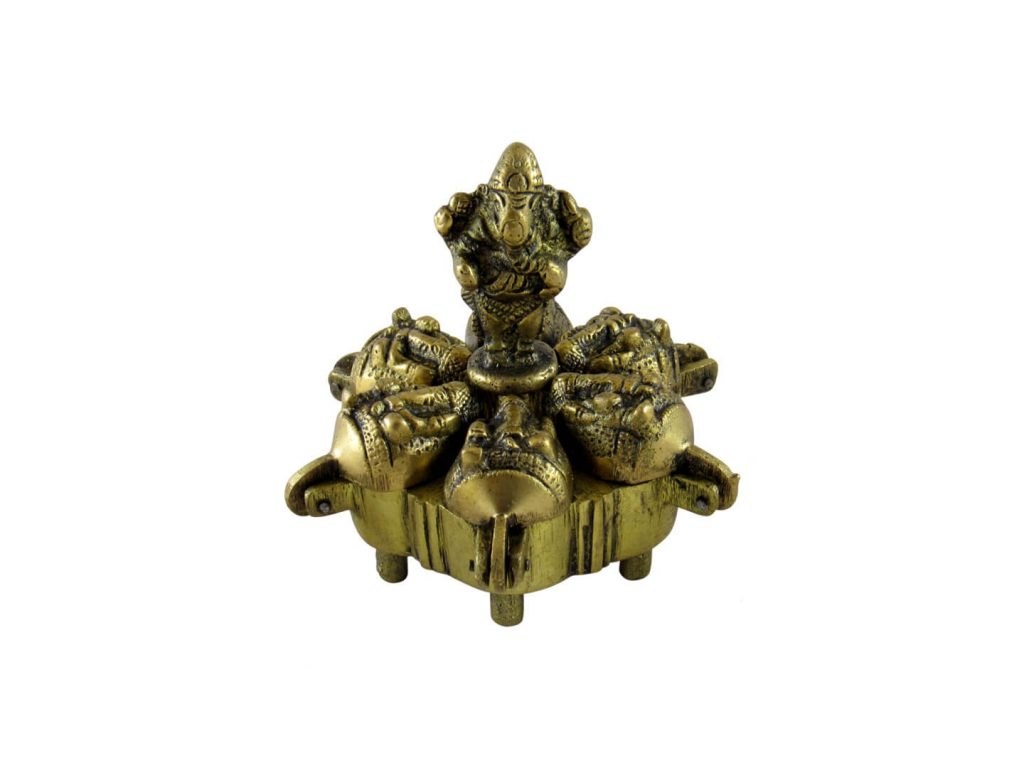 Dalvakot Lakshmi Haldi Kunkum Holder
Hadi and kumkum holders are essential things in Hindu traditions. There are many different types of haldi kumkum holders on the market.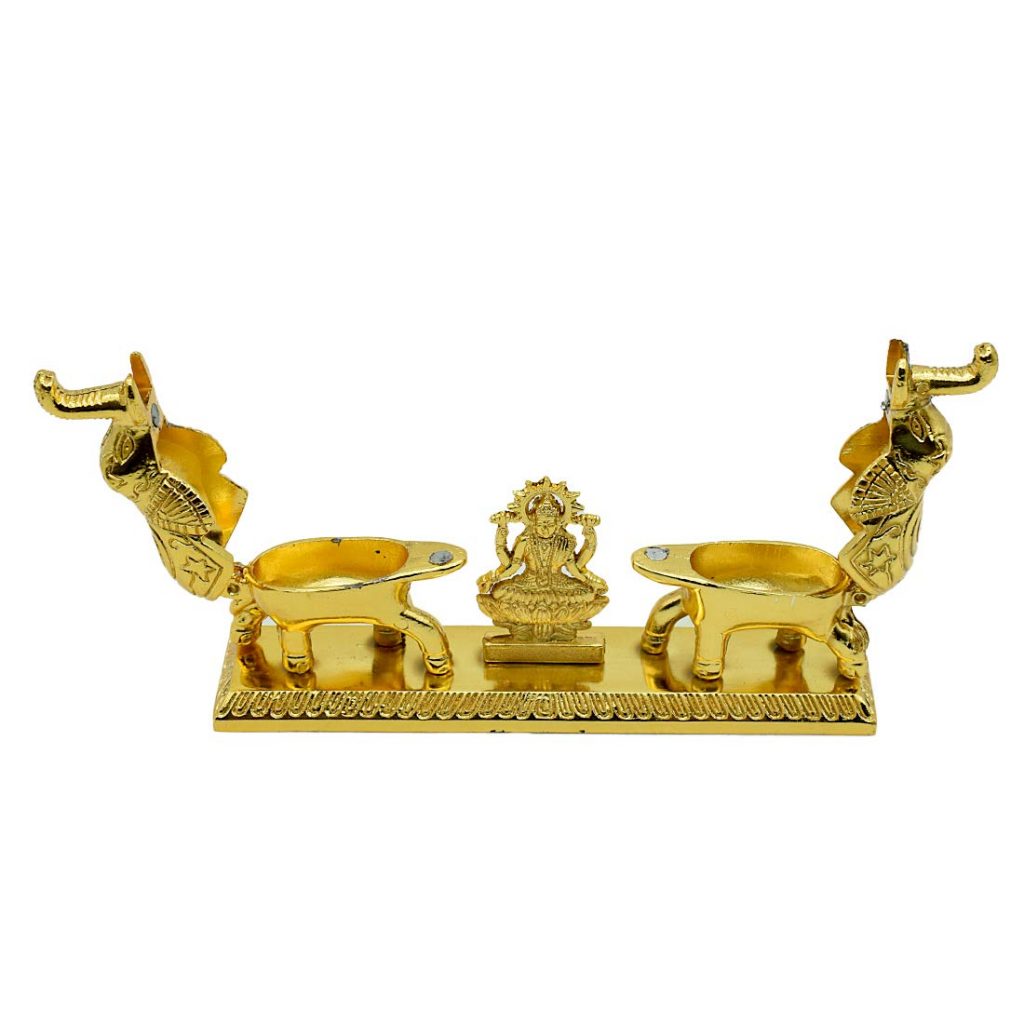 Silver Plated Bowl Set with gift box
The first bite of food for the baby is served on silver plates with silver spoons, as is traditional. One of the best giftable products is a silver dinner set.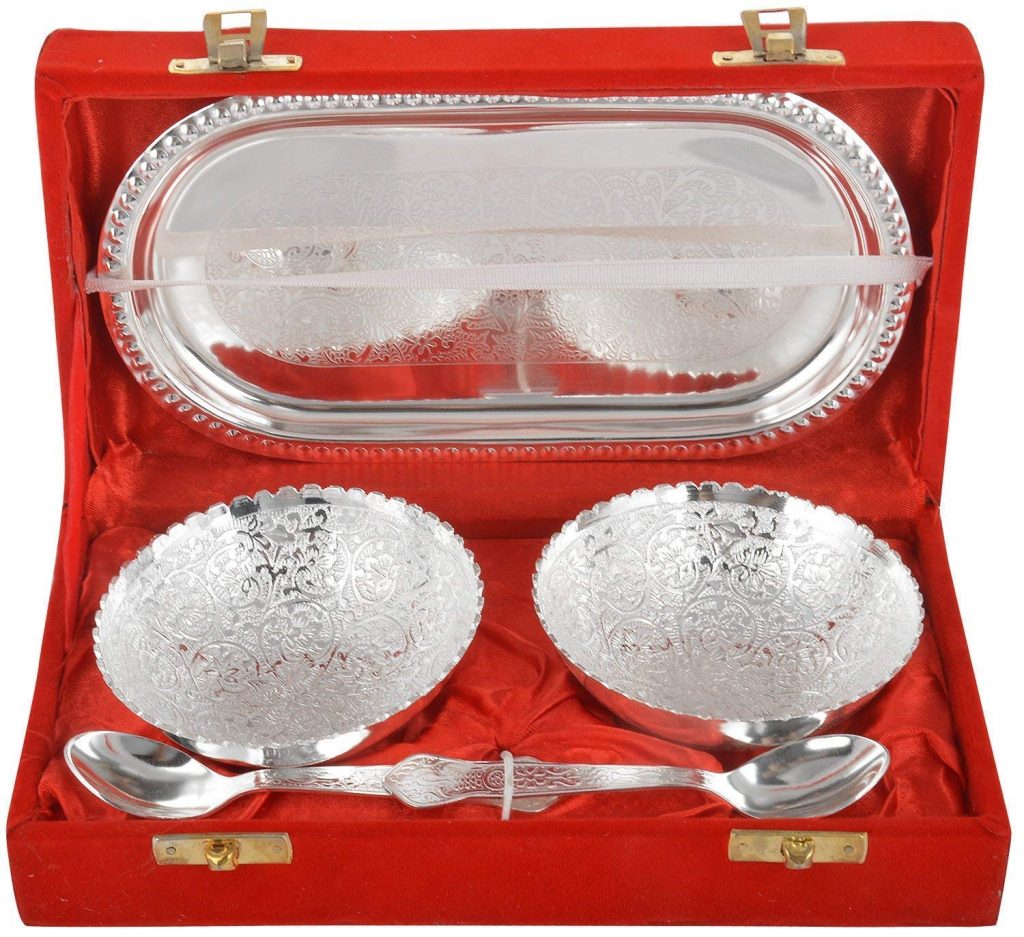 Brass Pooja Basket
Brass Puja baskets are among the most prestigious collections; they are used to carry offerings to God and for pooja. A delightful Brass Pooja Basket would brighten up any homemaker's day.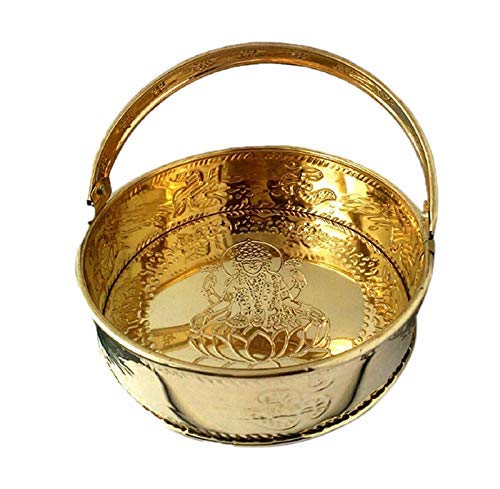 Pearl Kumkum boxes set of 3
Kumkum/Sindoor maintains a holy position in the lives of women, and they store it in little boxes. The three-piece Pearl Kumkum box set is the ideal option for storing kumkum. This item gleams like a diamond.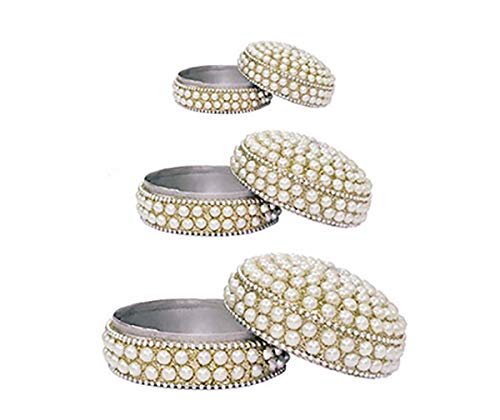 Peacock work Potli
Potli bags are made out of rich cloth like Velvet, Silk, Satin, Banarsi. They have become the exclusive fashion accessories in these times. They are a very good choice of  gift for wedding giveaways, return gifts.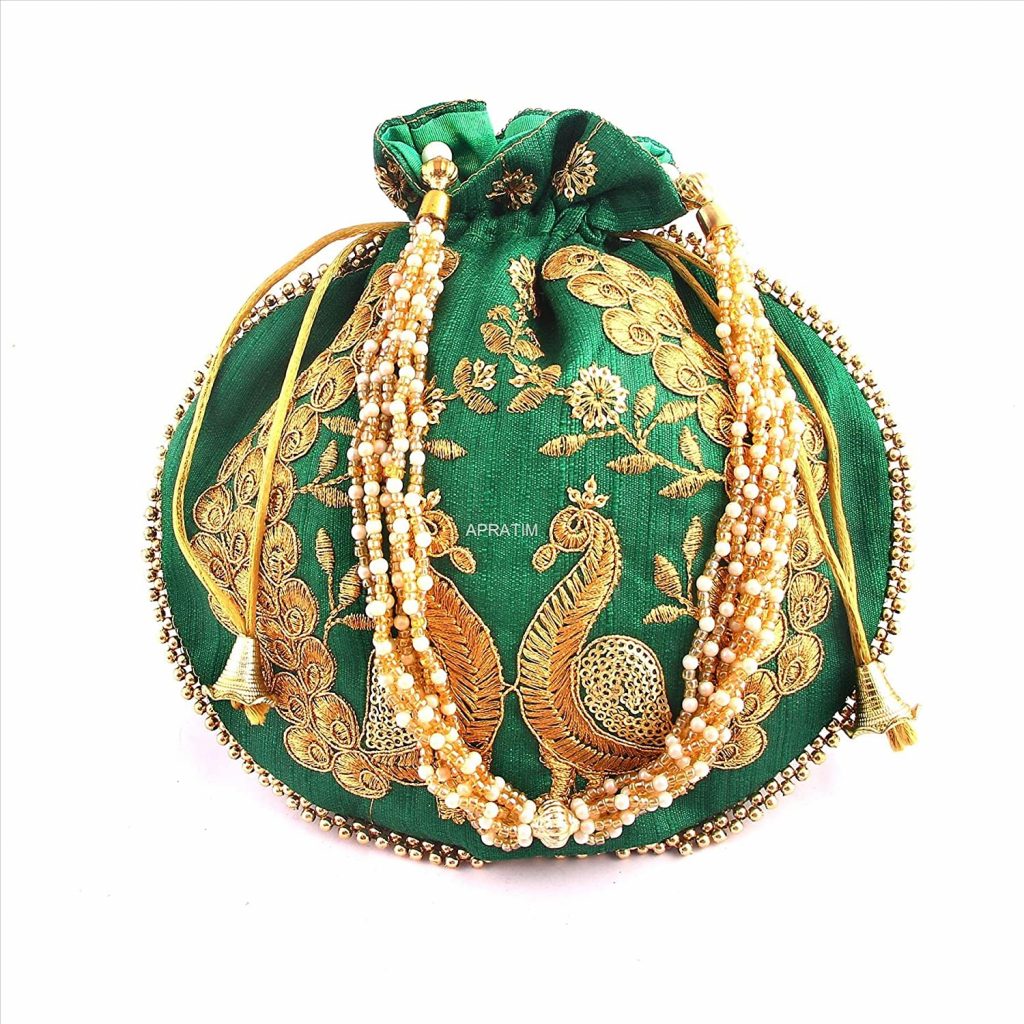 Kalamkari Bangle box
This cute and elegant Round Kalamkari Bangle Box is the best return gifts for Ladies, wedding, seemantham, navratri poojas and for other festive functions.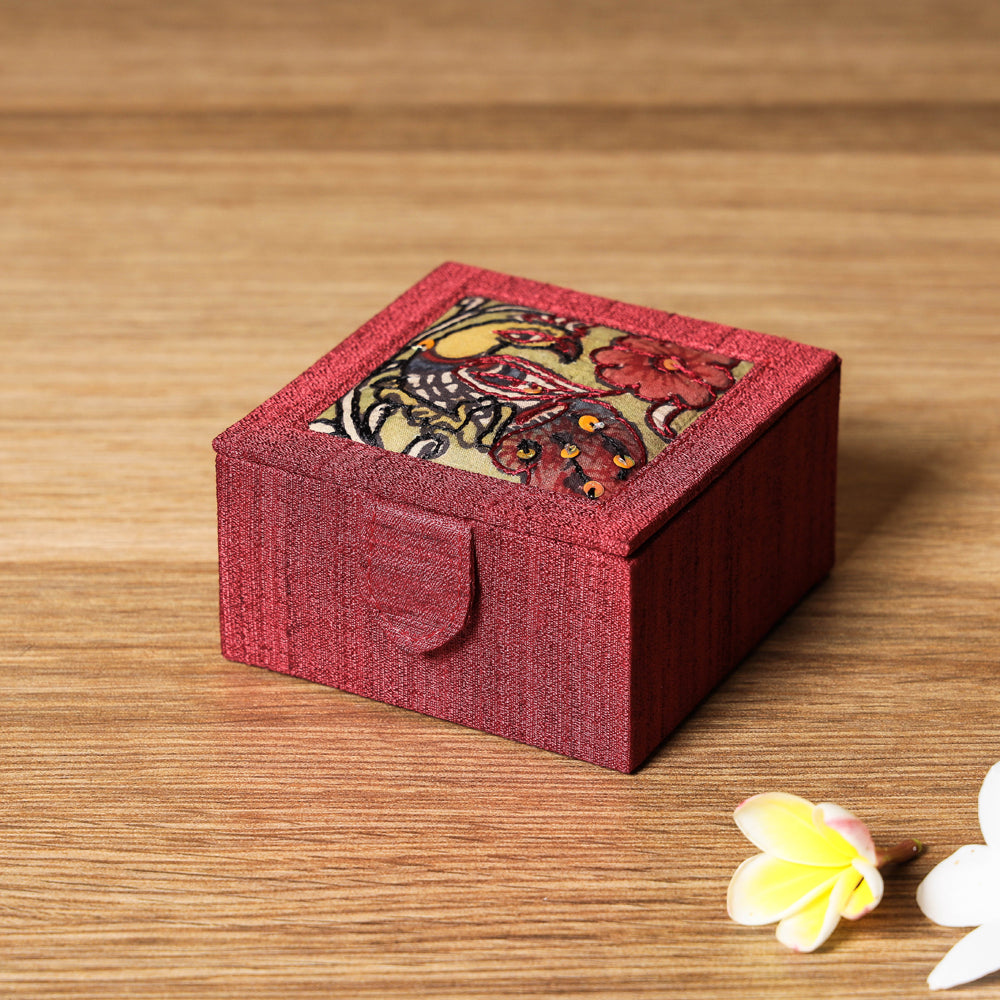 Kundan Rangoli with Led diya
LED Diya rangolis are a more advanced version of rangolis that are much easier to make and glow 10 times brighter than regular rangolis. A variety of LED diya rangolis are available,  'Kundan Rangoli with LED Diya' stands out for its elegance. This product is commonly used as a return gift.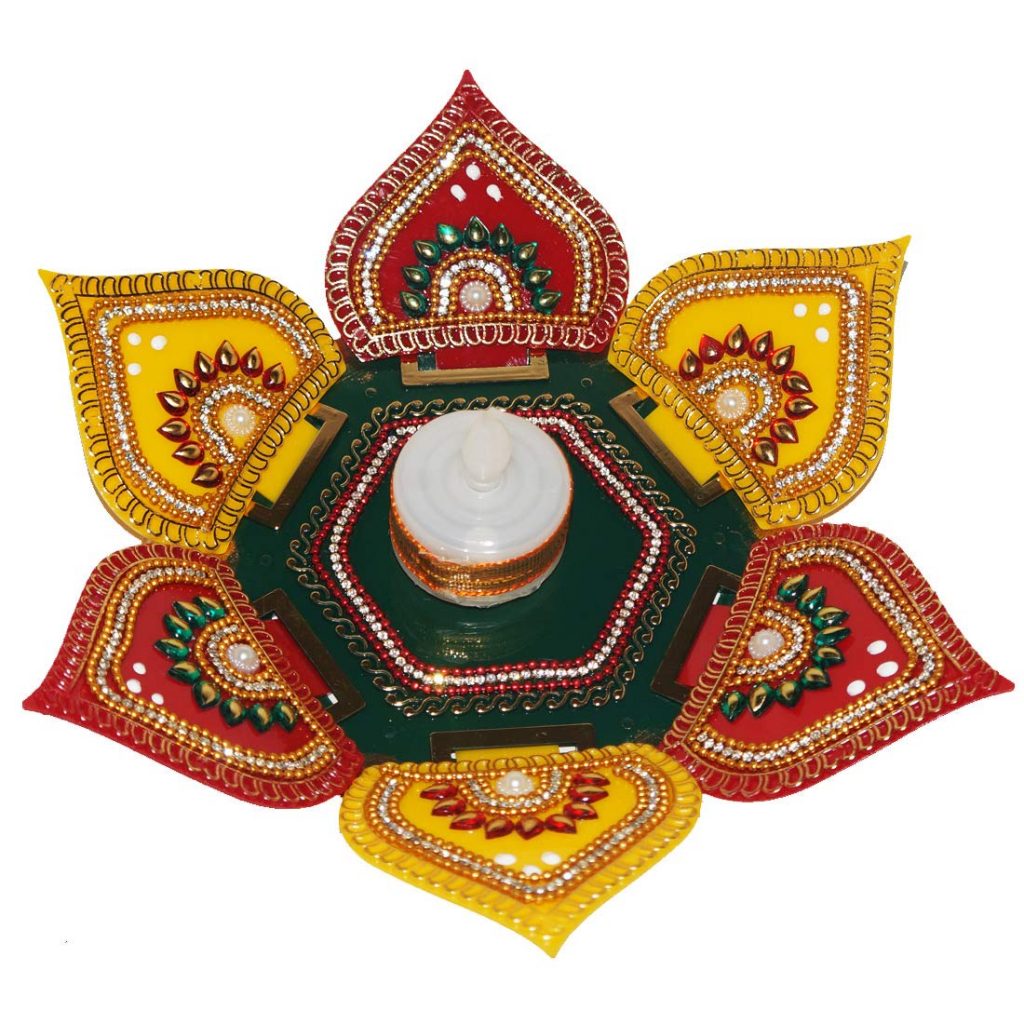 German gold and silver Bowl with tray set
This wonderful tray set is a perfect choice of gift for all the traditional ceremonies.