The 24-year-old Rishabh Pant has become one of India's best cricket players. The wicketkeeper, who is also a batter, is an expert at managing pressure. He delivered several noteworthy innings in the first four years of his international cricket career. Thanks to centuries at the Gabba and a recent tonne at Edgbaston, Pant has proven himself as a reliable player, especially on foreign surfaces. He initially joined the national squad as a T20 player, thus it is very impressive how he developed into a test player.
In many aspects, Rishabh Pant's cricket is similar to that of our cool ex-skipper, Dhoni. Pant matches Dhoni's intensity when it comes to power hitting and wicket keeping. He has demonstrated his ability to lead even when serving as captain. Is Rishabh Pant currently Dhoni's successor? It's difficult to say, and only time will be able to answer that.
The following information about Rishabh Pant's limited Test career is fascinating. He has made significant progress in a short period of time and delivered several spectacular innings that amazed the cricket community.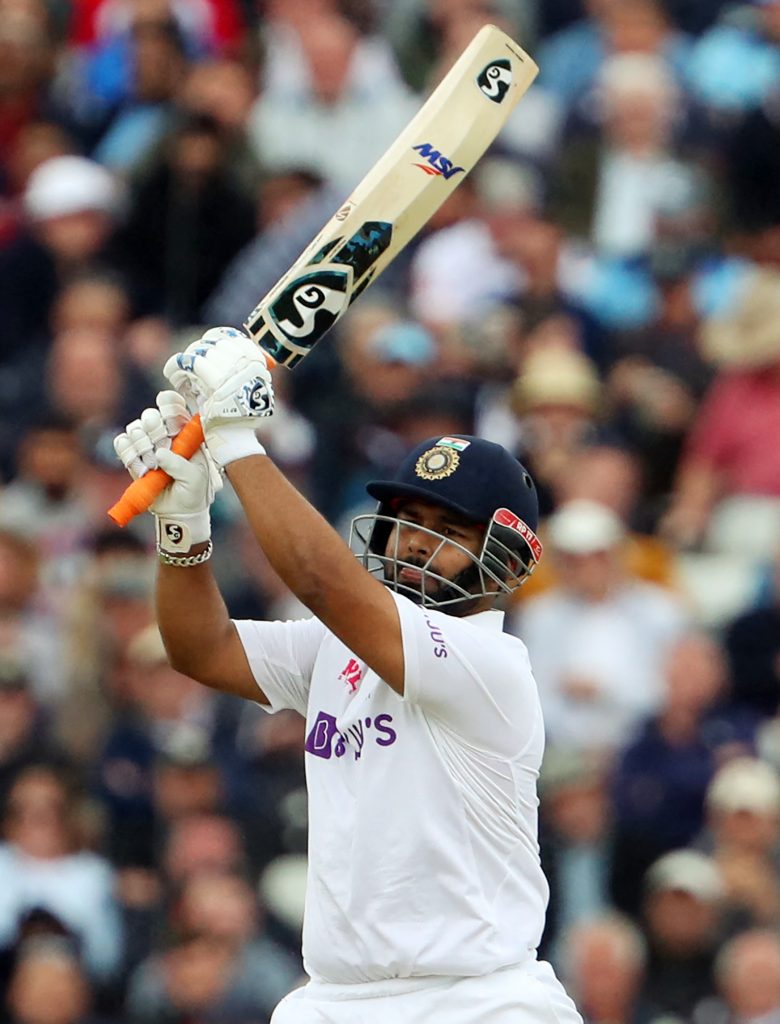 Rishabh Pant's Career
In 2018, Rishabh Pant made his debut in the World Test Cricket. He has since played 31 games and amassed 2123 runs. He has hit five centuries so far, only one of which was in India; the other four were from outside of the country. The highest score was 159* against Australia in Sydney.
Every century of Rishabh Pant is special
Usually, Rishabh Pant plays when his team most needs him. Four of Pant's five centuries came during times when the entire Indian team was struggling.
2022 Birmingham, India vs England
In the Fifth Test between India and England in 2022, the most recent game played by Pant will be remembered. He scored 146 runs in 111 balls to assist the struggling Indian team to retake the lead after losing three wickets for a total of 64 runs. Test matches are becoming exciting again thanks to Pant's exhilarating innings.
2018 Oval, India vs England
With 5 wickets for 121 runs and 2 of them leaving the pavilion without scoring, India was in a precarious position in this game. Pant arrived at wicket number six and launched a counterattack. He quickly scored 114 runs while attempting to prevent the team's loss.
2021, Ahmedabad, India vs South Africa
At Ahmedabad, India lost 4 wickets for just 80 runs. Then came Rishabh Pant, who pitched a brilliant inning. He made a century and contributed to the team's victory in the test match.
2022, Johannesburg, India vs South
When Pant entered the game, India had already lost 4 significant wickets for just 58 runs. But India took it to a respectable score of 223 with Rishabh Pant's Century.
2019 Sydney, India vs Australia
Pant scored 159 in this match, which was the highest Test score of his career. This game, which India had a chance to win, ended in a draw because of the rain.
The innings that made Rishabh Pant's name famous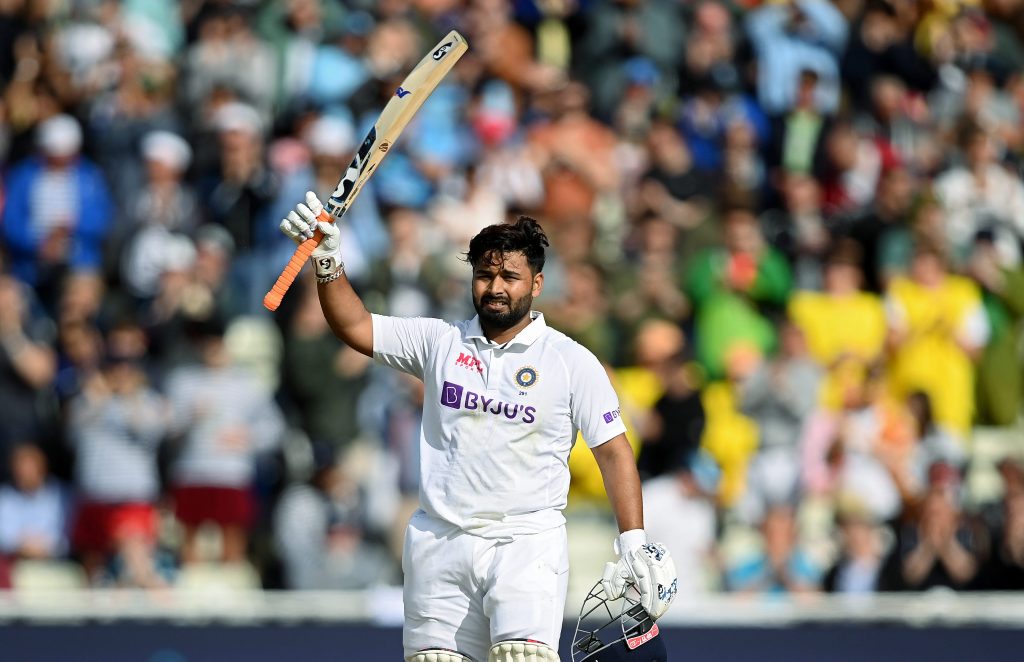 Thanks to Pant alone, many games were won or India put up a valiant fight. The two innings played in Australia for the 2021 Border Gavaskar Trophy and the most recent century against the England team stand out among them.
History-making Australia tour (2020-21)
After Australia had set a challenging score for India in the third Test of the series, Australia was poised to upset India, but Pant ended their hopes. He faced down the Australian speedsters, scored 97 runs, and kept India from losing.
Breaking the Gabba's stronghold
After the Sydney Test match ended in a draw, Tim Paine, the then-captain of Australia, challenged the Indian team to the Gabba, where Australia had a 32-match winning streak. Pant, though, managed to breach the Gabba's stronghold. Pant's 87 runs at the Gabba saw Australia's winning streak come to an end.
Records of Rishabh Pant's Test career
First foreign wicket-keeper batsman to reach two hundred in a Test match in England
Fastest Test century by an Indian wicketkeeper (in 89 balls). It's Also the Third fastest century for Team India outside Asia. First place is Sehwag (78 balls) and second place is Azharuddin (88 balls)
India's first wicketkeeper to reach the century mark in tests in these three countries England, Australia, and South Africa
11 dismissals in a single game and 11 most catches in a game.
517 is the most runs a wicket-keeper batsman has scored in a series.
Interesting Aspects
Pant was dismissed 5 times in the 90s.
Since making his Test debut, Pant has scored more runs than any other wicketkeeper.
Pant is referred to as the most talented player, superstar, and most entertaining cricketer by the greats of the game. Pant, who is 24 years old, still has a successful future ahead of him. If he keeps on this pace, Pant will undoubtedly break all previous records. He is regarded by many legendary cricketers as the ideal Dhoni successor.