Cast: Karthi, Anu Emmanuel, Sunil, KS Ravikumar, Vijay Milton, and others.
Direction: Raju Murugan
Cinematography: S. Ravi Varman
Music: GV Prakash Kumar
Production: S.R Prabhu, S.R Prakash Babu
Release Date: November 10, 2023
Karthi's Rise in Tollywood
Karthi, a renowned Tamil actor, has carved a niche for himself in Tollywood. Beginning his journey as the sibling of the acclaimed Surya, Karthi has since been recognized for his compelling performances. Against this backdrop, his latest offering in Telugu, 'Japan,' released in both Telugu and Tamil on November 10, has been met with high expectations. The buzz created by its trailer and promotional imagery raises the question: has 'Japan' lived up to its promise as a Diwali release?
The Plot Unveiled
The film's story revolves around a heist at Royal Jewelry in Hyderabad, with a whopping 200 crore rupees worth of jewels stolen. Suspicion falls on Golden Star Japan (Karthi). As Sridhar (Sunil) and Bhavani (Vijay Milton) lead their teams in pursuit, the Kerala and Karnataka police join the chase. Japan, portrayed as funding his films with the stolen wealth, falls for heroine Sanju (Anu Emmanuel). The narrative takes a turn when Japan, upon his arrest, denies the theft, leading to a riveting investigation.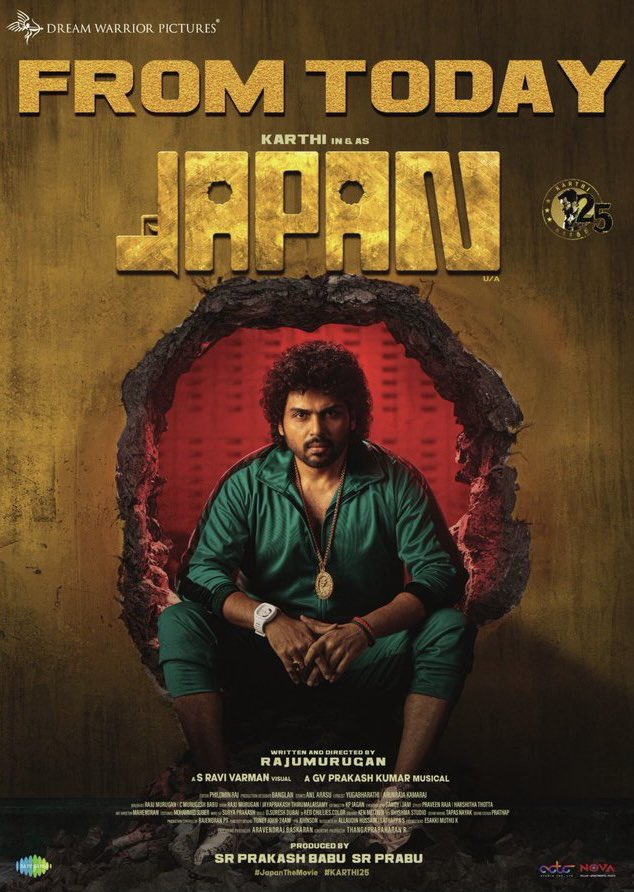 Performances and Characterization
Karthi's dedication to his role is apparent, especially in his mastery of the Japanese accent and his transformative look. His performance is flawless and does justice to his character. Anu Emmanuel, as the female lead, is confined to glamorous appearances with limited scope. Sunil, in his role, impresses with his acting, adding a comedic touch. Vijay Milton and KS Ravikumar, along with others, fulfill their roles effectively.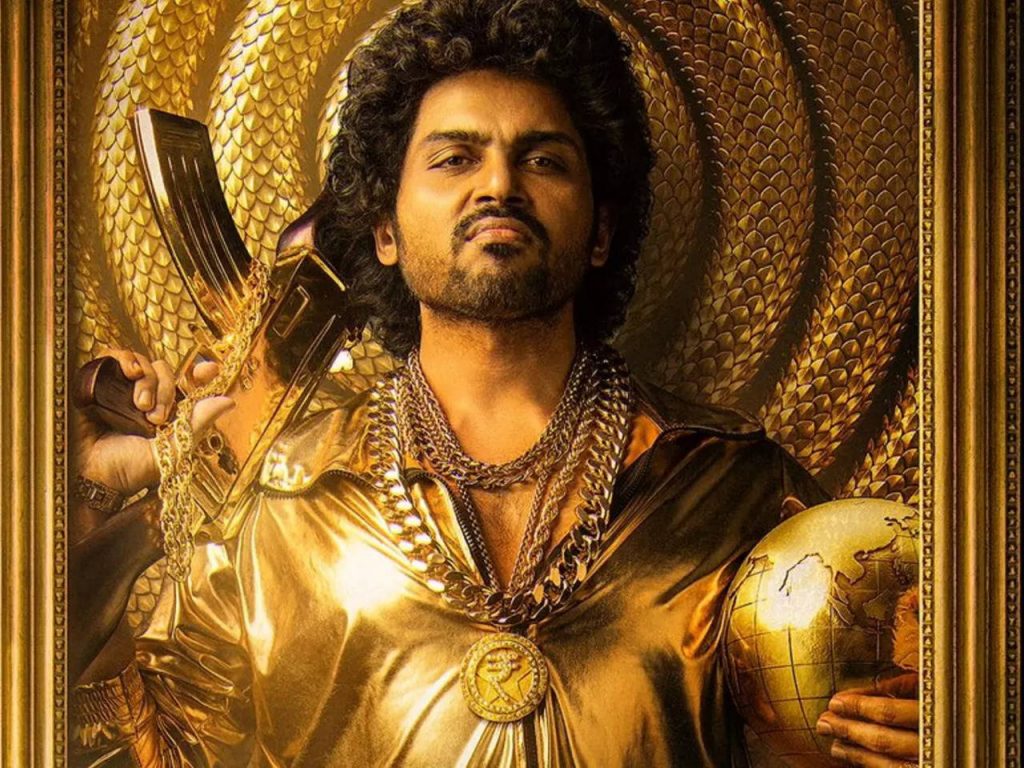 Directional Analysis
Director Raju Murugan's approach to this thief-centric story lacks emotional depth, with a disproportionate focus on the protagonist at the expense of the screenplay and other characters. The stretched scenes and underdeveloped characters might test the audience's patience, despite some humorous dialogues and scenes featuring Karthi.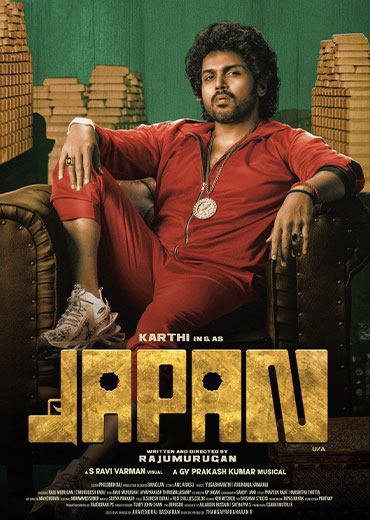 Technical Aspects
From a technical standpoint, 'Japan' struggles to leave a mark. The cinematography by S. Ravi Varman follows a dark theme with low lighting. GV Prakash Kumar's music lacks memorable songs, and the minimal background score doesn't elevate the scenes. Predictable screenplay twists and a lack of compelling build values are notable shortcomings.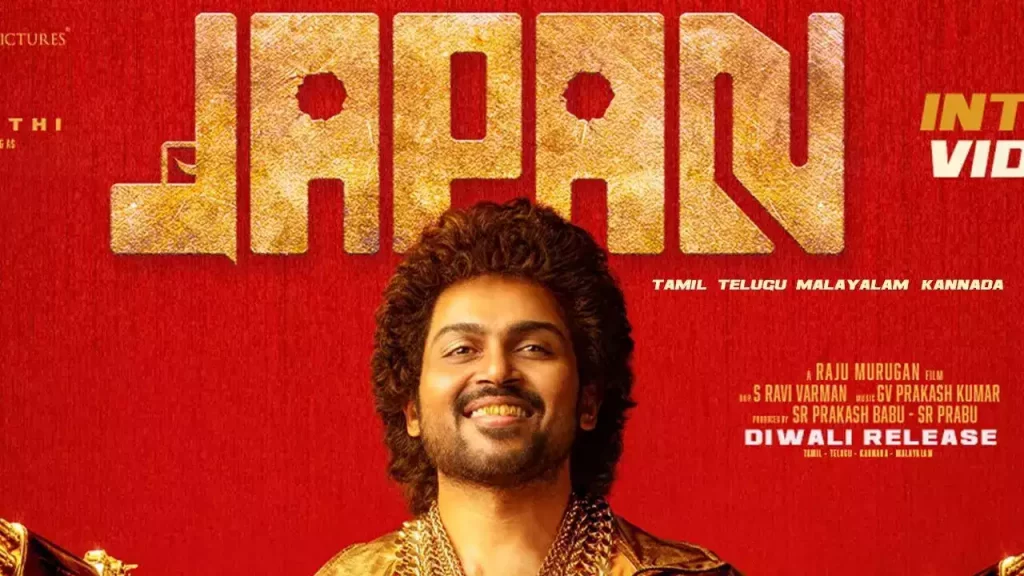 Highlights and Lowlights
Pros: Karthi's acting, comedic elements.
Cons: Overextended scenes, lackluster music and cinematography.
Final Verdict: 2.5/5