Cast: Naresh, Pavitra Lokesh, Sarath Babu, Jayasudha, Ananya Nagalla, Annapurna
Director: M.S. the king
Music: Suresh Bobbili
Cinematography: Bal Reddy
The much-awaited movie 'Malli Pelli,' starring Naresh and Pavitri Lokesh, has been helmed by renowned producer MS Raju. Since the release of its first poster, the film has been embroiled in controversy, as it was touted to be based on Naresh's personal and married life. Even Naresh's third wife took legal recourse to get the movie banned. Despite the controversies, 'Malli Pelli' was released today (May 26). Now, let's delve into this comprehensive review to discover the message conveyed by Naresh through this film.
Story
'Malli Pelli' takes audiences on a captivating journey through the interplay of incidents involving Naresh, Pavitri Lokesh, and Ramya Raghupathi. This film is a true cinematic experience that is best enjoyed in the theater, as it immerses viewers in the intricacies of the story. The movie delves deep into the controversies surrounding Naresh's life, highlighting the renewed relationship between Naresh and Pavitra during the wedding. Additionally, it unravels the origins of Naresh's turbulent relationship with his third wife, Ramya Raghupathi. The film masterfully incorporates real-life scenes, including Naresh and Pavitra's widely publicized hotel encounter, seamlessly blending them into the narrative. To truly understand and appreciate the whirlwind of controversies surrounding Naresh's life, watching 'Malli Pelli' is an absolute must.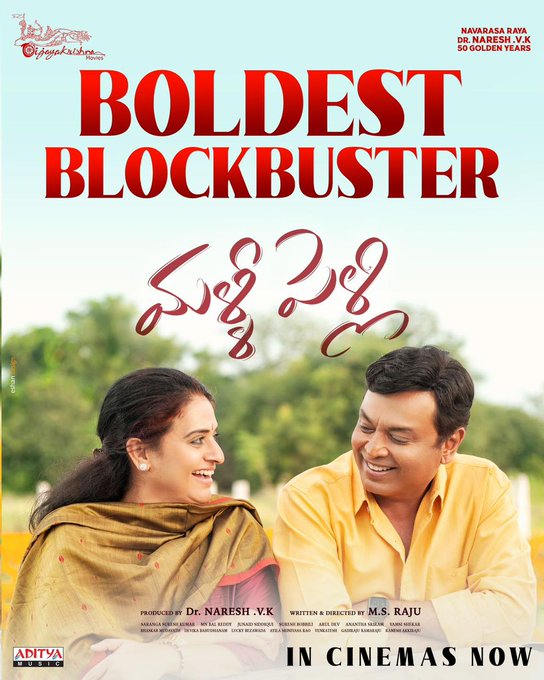 Performances
Naresh and Pavitra Lokesh deliver impressive performances in 'Malli Pelli.' Vanita, who portrays Ramya Raghupathi, also leaves a lasting impression. Given the real events depicted, Naresh and Pavitra did not have to exert much effort in their acting. Sarath Babu, Jayasudha, Ananya Nagalla, and Annapurna bring their best performances to the table, offering entertainment and engagement.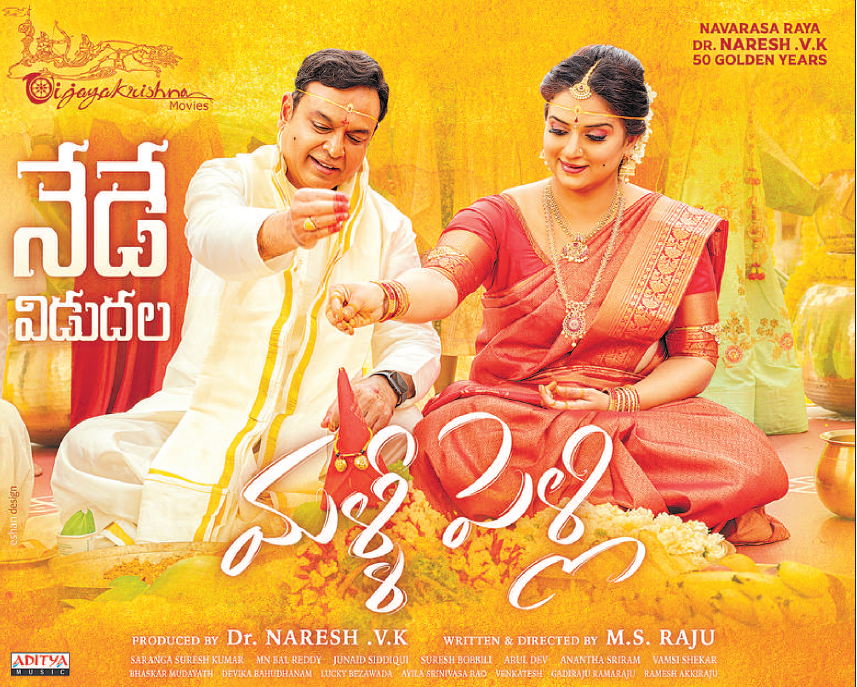 Direction and Execution
Directed by renowned producer MS Raju, 'Malli Pelli' effectively captures the essence of love and family emotions. While the first half may feel slightly sluggish, the second half shines with impressive love scenes between Naresh and Pavitra. The climax scene stands out as the movie's highlight. However, Pavitra Lokesh's character portrayal feels somewhat misguided, while Naresh's third wife is presented in a positive light. It remains uncertain whether this was an intentional choice by the director and Naresh. Nonetheless, for viewers unfamiliar with Naresh's personal story, the film may lack significant appeal.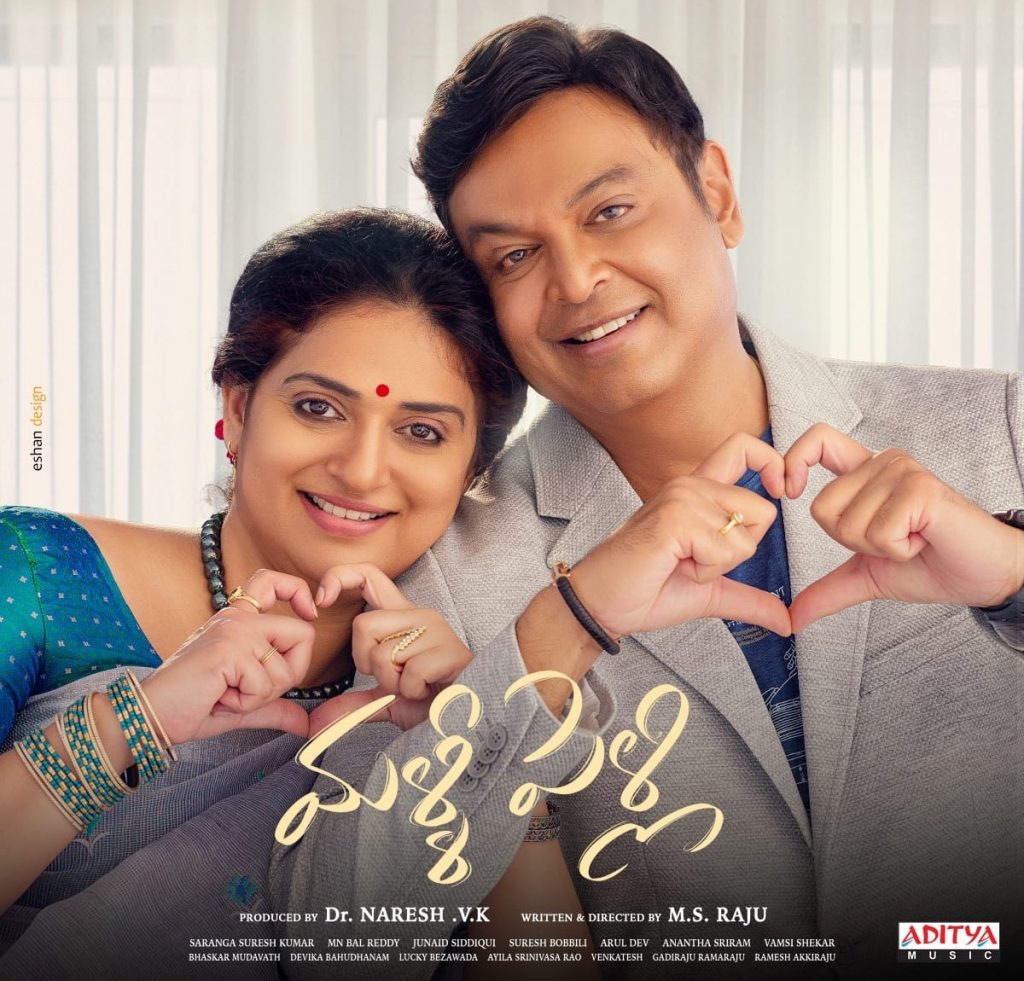 Technical Aspects
Technically, 'Malli Pelli' excels with its superior production values. Suresh Bobbili's background music leaves a lasting impact, and the cinematography is commendable.
Pros
Naresh and Pavitra's acting prowess
Captivating climax
Impressive love scenes
Memorable background music
Cons
Slow start
Moments of stretching
Rating: 2.5/5