Starring: Payal Rajpoot, Nandita Swetha, Divya Pillai, Ajmal Amir, Ravindra Vijay, Krishna Chaitanya, Ajay Ghosh, and others.
Director: Ajay Bhupathi
Music: Ajanish Loknath
Editing: Madhav Kumar Gullapally
Cinematography: Shivendra Dasarathi
Producers: Swathi Reddy Gunupathi, Suresh Verma
Release Date: 17-11-2023
Ajay Bhupathi, who captivated audiences with 'RX 100', teams up again with actress Payal Rajput in 'Mangalavaaram', a dark thriller that has piqued significant interest. The teaser and trailers have amplified this curiosity. With stars like Allu Arjun promoting the film, expectations have soared. Let's dive into what 'Mangalavaaram' has in store.
The Story
In Mahalakshmipuram, wall writings hint at a scandalous affair, leading to a couple's mysterious death under bizarre circumstances. When a similar fate befalls another couple, the village is gripped by fear, attributing these events to the neglect of the village deity, Malachamma Jatara. SI (Nandita Swetha), however, suspects a deeper conspiracy. With little cooperation from the villagers, including landlord Prakasam (Chaitanya Krishna), the truth behind these murders remains elusive. Is Shailu (Payal Rajput), rumored to be haunting the village, connected to these events? The unraveling of these mysteries forms the crux of the film.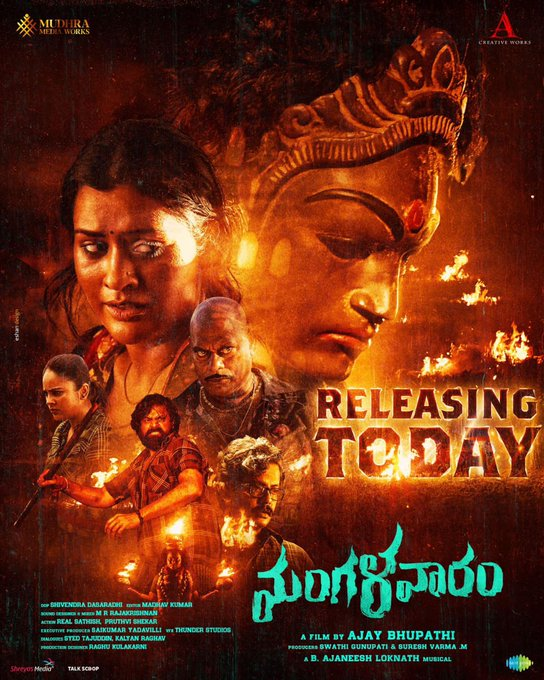 Execution
The film opens with a 15-minute segment on Sailu's childhood, her romance with Ravi, and their family dynamics, then shifts to the present. The narrative, woven around mysterious deaths coinciding with the village deity's favorite day, builds up to a thrilling interval. The second half delves into Shailu's injustices, emotional turmoil, and suffering, with pivotal scenes delivering engaging twists.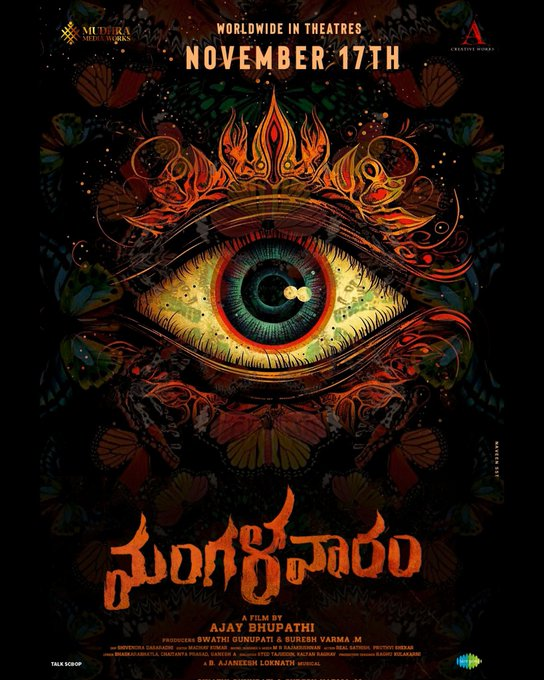 Performances
Payal Rajpoot shines as Shailu, balancing glamour with powerful emotional scenes. Nandita Shweta, as the serious SI, doesn't have much room for performance. The comedic interludes between Ajay Ghosh and Laxman elicit laughter, while Chaitanya Krishna's portrayal of the landlord stands out. Other roles, including those of Sreethej, Shravan Reddy, and Ravindra Vijay, play their parts well within their limited scope.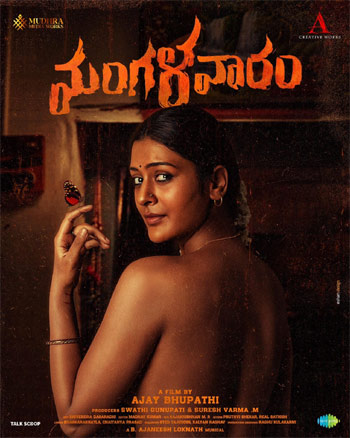 Directorial Insight
Director Ajay Bhupathi has crafted 'Mangalavaram' as a mystical thriller with horror elements and a concluding message. The film's flirtatious content and double entendres dialogue may not be suitable for family viewers. The lack of depth in the first half and unresolved character arcs in the second are noticeable shortcomings. While the climax is intriguing, the conclusion may leave audiences wanting more. The film, overall, caters more to fans of the thriller genre.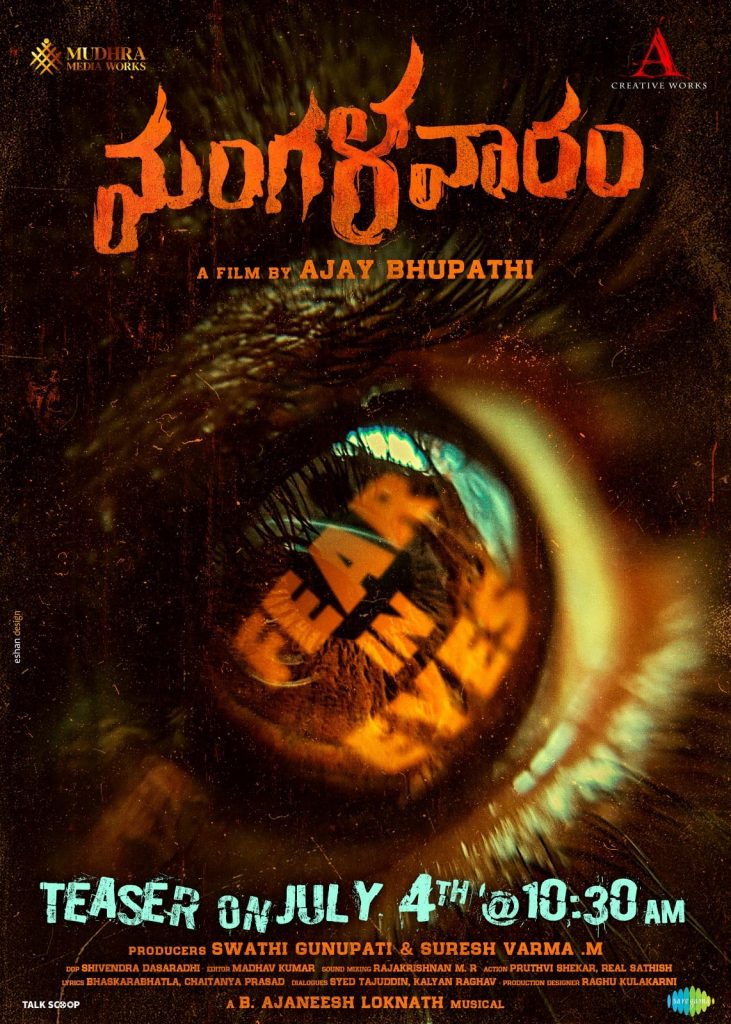 Technical Aspects
From a technical standpoint, the movie excels. Ajaneesh's background score adds a fresh dimension to the film. The portrayal of the Jatara song is notably impressive. Shivendra's cinematography is another highlight, complementing the film's high production values.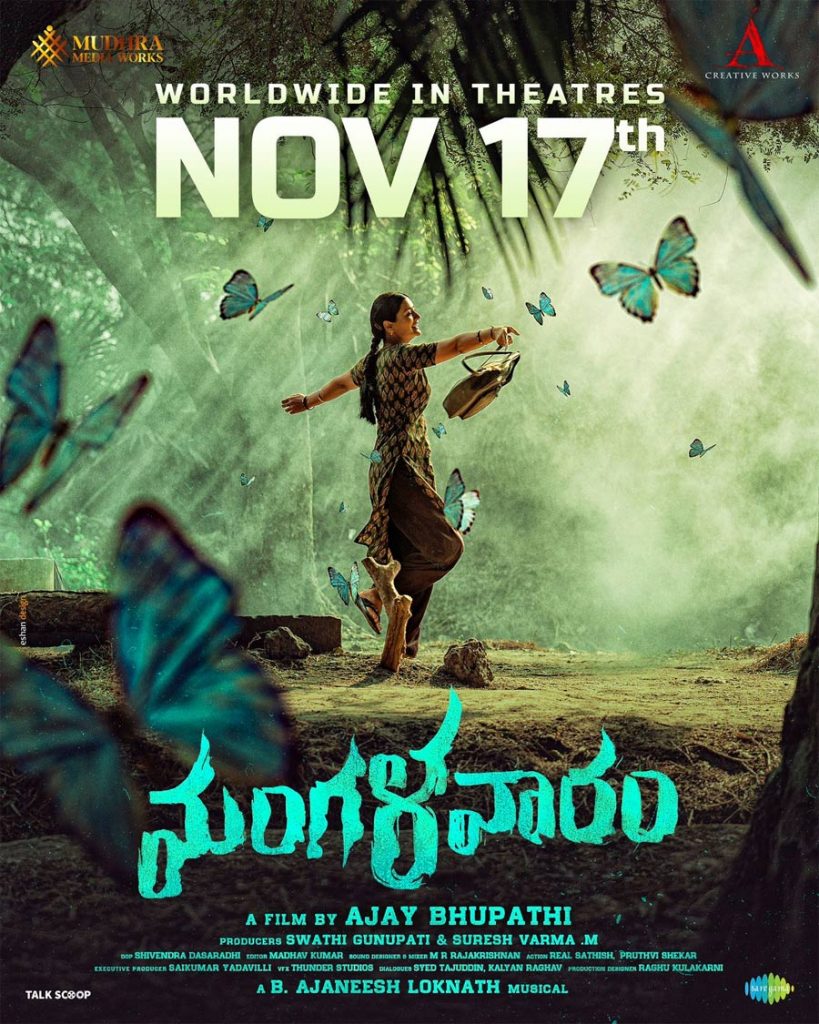 Highlights
Payal's acting and glamour
Ajaneesh's music
Engaging twists
Drawbacks
Slow-paced narrative
The ending
Rating: 3/5
'Mangalavaram' stands out as a dark thriller, showcasing Payal Rajpoot's best performance to date, though it may cater more specifically to fans of the genre.