Starring: Sumanth Prabhas, Siri Rashi, Muralidhar Goud, Anji, Narendra Ravi, Maurya Chaudhary
Director: Sumanth Prabhas
Music by: Kalyan Naik
Cinematography: Shyam Dupati
Producers: Chandru Manoharan, Anurag Reddy, Sarath Chandra, Surya Chaudhary
In recent times, Tollywood filmmakers have been exploring the backdrop of Telangana, with movies like 'Balagam' and 'Jathi Ratnalu' garnering significant attention. Adding to this wave is the much-anticipated release, 'Mem Famous,' featuring Sumanth Prabhas in the lead role, who also directs the film. Produced by Chai Bisket and Lahari Films, renowned for their super hit movie "Writer Padma Bhushan," 'Mem Famous' has generated considerable buzz through its captivating trailer and extensive promotional efforts involving Tollywood stars. Now, let's examine whether 'Mem Famous' lives up to the lofty expectations it has set after its release on May 26.
The Story:
Set in a Telangana village, Mai (Sumanth Prabhas), Durga (Mani Egurla), and Bali (Maurya Chaudhary) are close friends who engage in lively banter during the day and revel in their nightly escapades. Mai is in love with Maunika (Saarya Laxman . Bali, too, finds affection for another girl in the village. However, their lives take an unexpected turn when their joint venture, a tent house, succumbs to a fire caused by a short circuit. Undeterred, they begin producing videos for their YouTube channel. How do these videos impact the village, and what twists unfold in the love stories of Mai and Bali? To find out, you must witness the story unfold on the silver screen.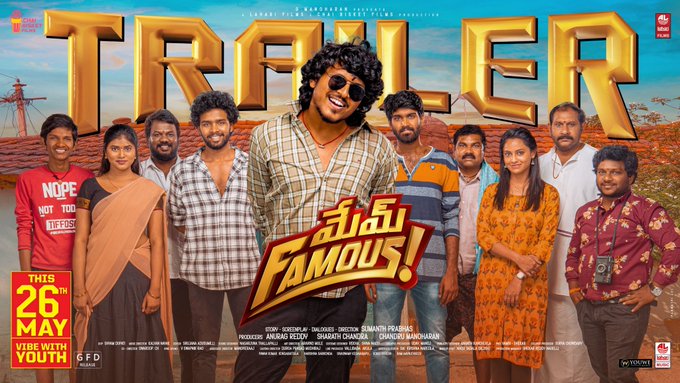 How is it?
While the initial sequences depicting the trio's repeated mischiefs in the village panchayat may appear somewhat monotonous, it does raise questions about the presence of a compelling storyline. However, as the story unfolds, the friends' decision to establish a tent house and the subsequent love complications, combined with the fire incident, create a sense of intrigue, particularly in the second half. The incorporation of YouTube videos brings forth comedic moments that elicit genuine laughter. The romantic track between Sumanth Prabhas and Sarya Laxman resonates with the younger audience, showcasing Sumanth's impressive acting skills. Moreover, the performances of Mani, Sarya Laxman, Mani Egurla, Muralidhar, and the entire cast deserve commendation for their admirable portrayals in their respective roles.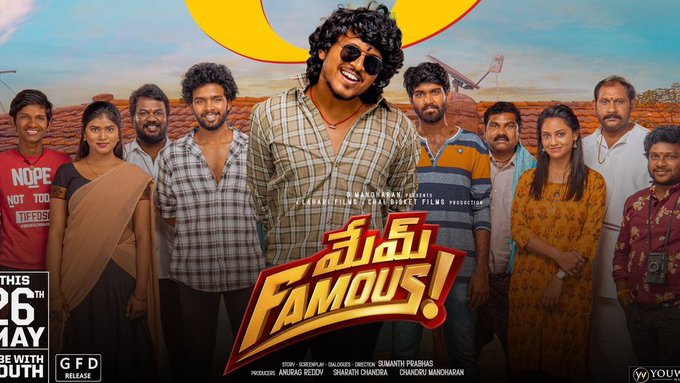 The Performances
Sumanth Prabhas' acting falls short of expectations, leaving room for improvement. Mani and Maurya deliver performances within the range of their characters, while Anji, Muralidhar Goud, and Kiran Maccha leave a lasting impression. Shivnandan's role as the lipstick spoiler adds to the comedy. However, some unnecessary scenes clutter the movie's overall impact.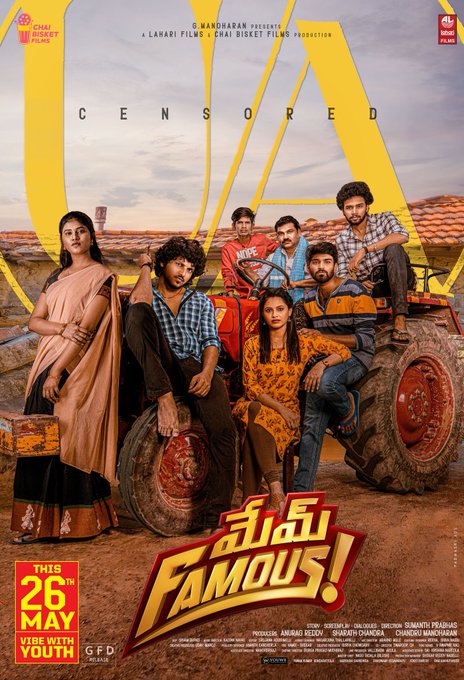 Direction and Execution
While experiencing 'Mem Famous,' one cannot help but draw parallels to films like 'Pellichoopulu' and 'Jatiratnalu.' Sumanth Prabhas showcases his storytelling prowess through an engaging narrative, yet the execution on screen falls short. The story lacks the necessary strength and often adheres to conventional tropes. Additionally, the inclusion of scenes addressing the struggles of farmers feels somewhat out of sync. Despite a few moments of freshness and humor, the overall impact of the film is underwhelming. However, it can still provide entertainment if approached with a lighthearted perspective.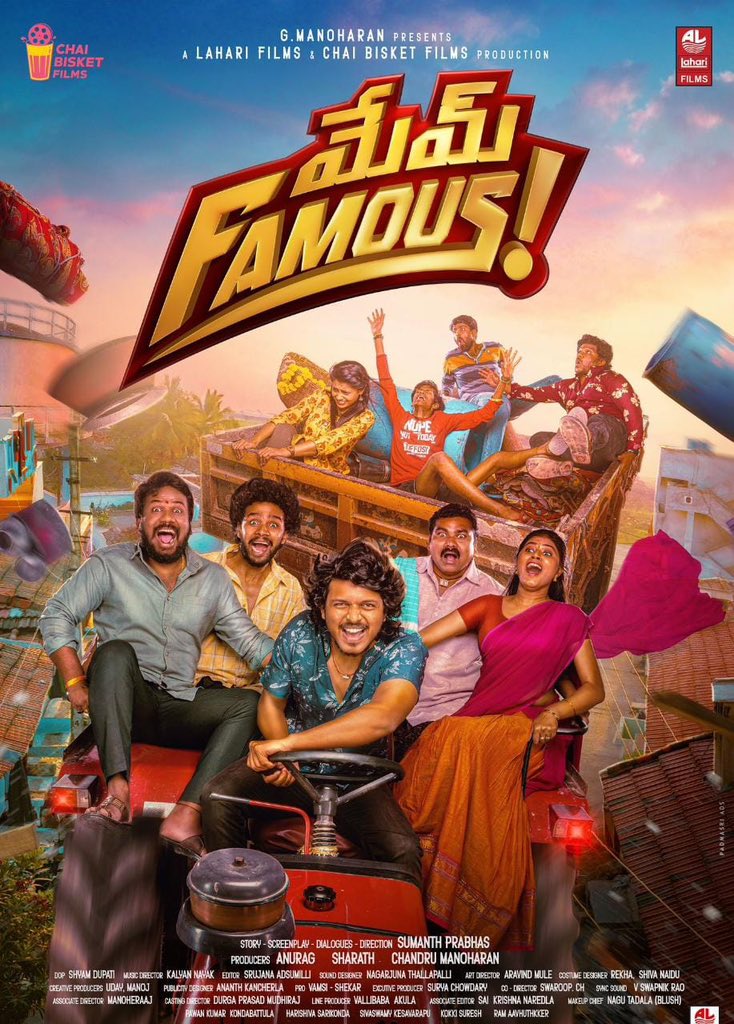 Technical Aspects
Shyam Dupati's cinematography stands out with impressive visuals. The background music surpasses the songs composed by Kalyan Nayak. The production values are average, suggesting that the film may have had a generous budget.
Pros
Comedy elements induce laughter.
Engaging background music.
Intriguing scenes leading up to the interval.
Cons
A routine and predictable storyline.
Pacing issues that result in stretches of dull moments.
Songs that fail to leave a lasting impact.
Rating:3/5
In conclusion, 'Mem Famous' attempts to showcase the essence of Telangana's cinematic backdrop but falls short of delivering a truly original and compelling narrative. Despite its shortcomings, it manages to offer some entertaining sequences that may appeal to certain viewers.