'Brahmastra' is one of the year's most anticipated films. This film has been in the works for nearly three years. The shootings and release were postponed due to the COVID-19 pandemic. Finally, the studio announced that this film will be released this year. The film 'Brahmastra' is regarded as the most prestigious project from Bollywood. This film took Ranbir Kapoor three years to complete. For an actor in his peak, that's a significant amount of time.
The mythological fantasy 'Brahmastra' is being produced in all of India's major languages, with producer Karan Johar hoping to bring the film to international audiences. Karan's Dharma Productions recently signed an agreement with Disney Pictures as part of this strategy.
Our Telugu star hero Nagarjuna will star alongside Ranbir Kapoor, Alia Bhatt, and Amitabh Bacchan in this upcoming epic film. Today, the Nagarjuna character was officially released by the movie unit. Nagarjuna plays "Anish Shetty" in the 'Brahmastra' film, and his Astra is "Nandi Astra." Nandi Astra is an Astra with 1000 Nandi's worth of power.
A poster of Nagarjuna has also been released by the creators. 'King' Nagarjuna looks menacing in this fierce look, displaying his superpowers on his fist. Take a look.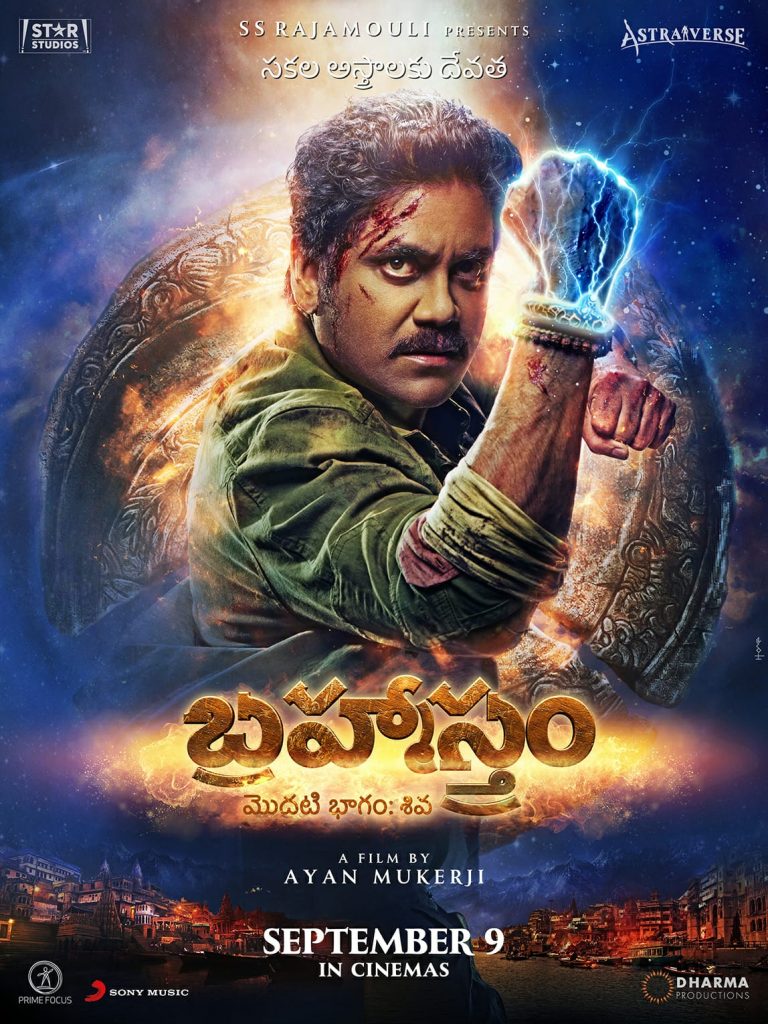 'Brahmastra"s trailer will be released on June 15th. Ranbir Kapoor recently visited Vizag to promote his new film. Ayan Mukerji directed and Karan Johar produced 'Brahmastra'. This film will be released in theaters on September 9.