Natural star Nani and Nazriya starrer 'Ante Sundaraniki' opened in theaters on June 9th to positive reviews. The film opened very well in the overseas markets, with extraordinary weekend numbers. On the other hand, the flick received a moderate response from the Telugu audience and the box office numbers in the Telugu states are below par.
Let's take a look at the 3 day overseas and domestic collections of 'Ante Sundaraniki'
'Ante Sundaraniki' emerged as a profitable venture in the overseas market, Nani enjoys a strong fan base among the Indians in the US. All his previous films did excellent business in the US. 'Ante Sundaraniki' netted over 800K in the US, including the premiers and is going at a strong pace towards the 1 million mark. Also this film made 10.5K in New Zealand and 135K in Australia.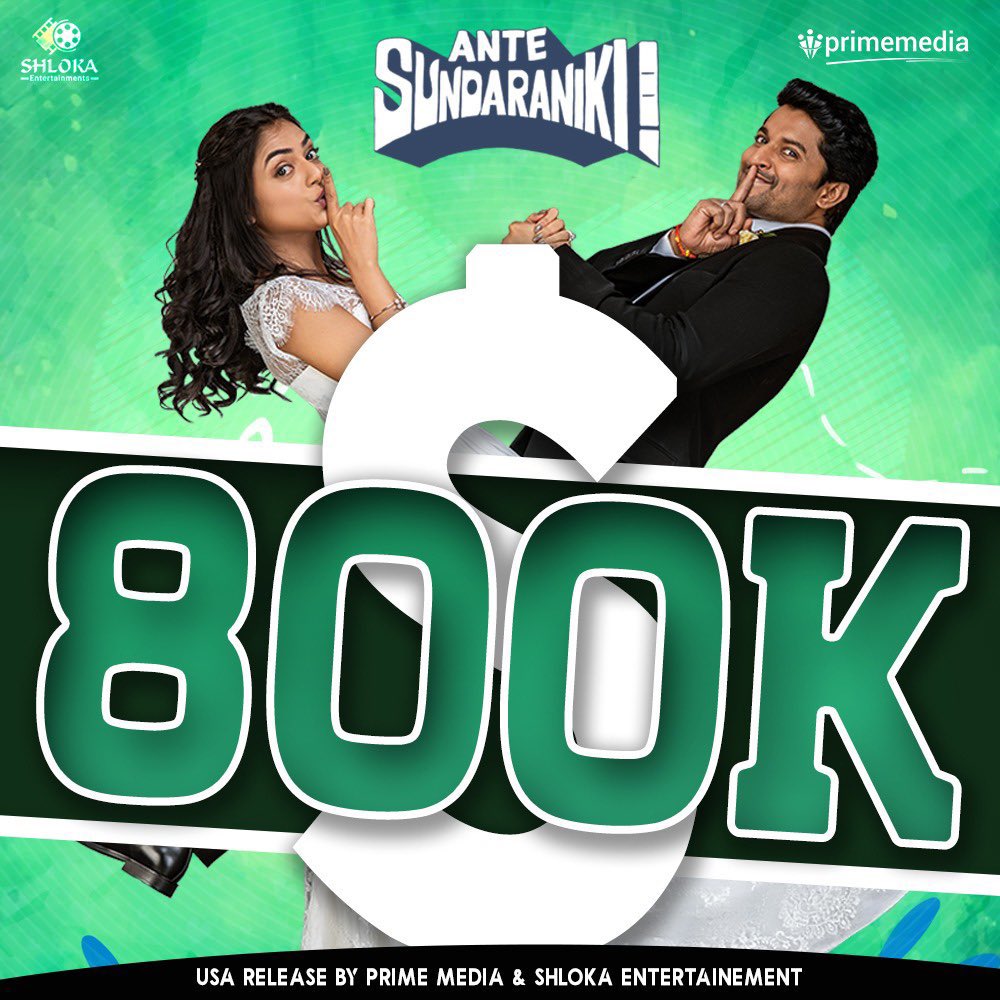 Coming to the Indian markets, 'Ante Sundaraniki' had a decent opening weekend. In three days, the film made 17.05 crore net collections all over India. The film made 12.40 crore gross in the Telugu states.
Considering the star power and content, the box office figures for this film are below expectations. These low box office numbers have divided trade analysts and audiences. Some claim that ticket increases had a significant impact on collections. People chose not to walk into theaters, according to them, due to high ticket prices and Nani and Mythri movies' long history of early release on OTT. While Nani's fans are dissatisfied with Mythri Movie Makers for the film's limited promotion,
'Ante Sundaraniki' must gross 30 crores at the box office, but the film's opening weekend figures indicate that this will be a difficult task at this rate.