Following Radhye Shyam's disappointment, the nation's heartthrob Prabhas wants to make a strong comeback. The actor's filming for "Adipurush" is already complete. He is currently shooting the film "Project K" by Nag Ashwin. Two schedules for Prashanth Neel's "Salaar" were also completed by him. According to rumours, Prabhas will resume 'Salaar' schedule and is hoping to wrap up the filming soon.
Every Prabhas update sparks a social media frenzy. Rumor has it that Prashanth Neel is preparing to release two movies as part of his cinematic universe under the "Salaar" brand. It has also been reported that KGF star Yash will make a 10-minute cameo appearance in "Salaar." These unofficial rumours have rapidly become popular on social media, but the creators remained silent.
On Independence Day (August 15) the makers of "Salaar" are anticipated to end their silence. It has been verified that an essential piece of information on the movie will be released on August 15. Anything may be the update; it might be a special announcement, a teaser, or a sneak peek.
Three potential possibilities were predicted by our YouSay team for August 15. Those are
Prithviraj Sukumaran's casting update
'Salaar' Teaser or release date
'Salaar' franchise announcement
Let's patiently wait for the official announcement.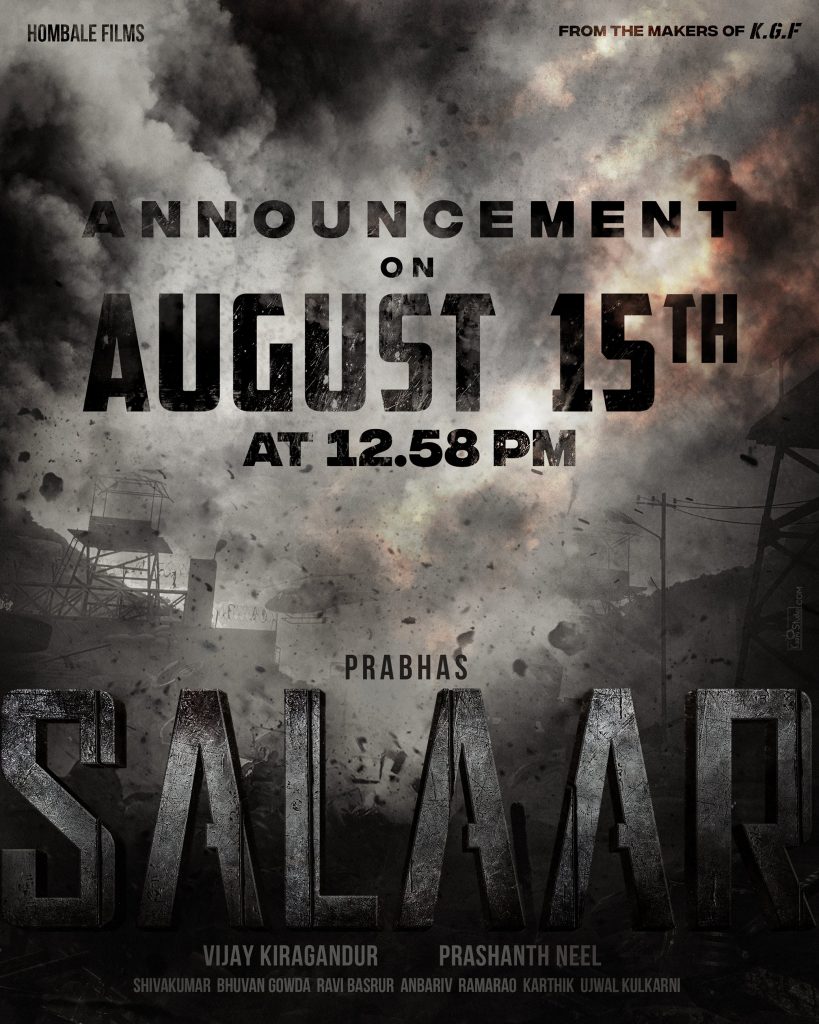 Salaar will be a high-octane action film from "KGF" director Prashanth Neel's universe. In this film, Shruthi Hassan collaborates with Prabhas for the first time. "Salaar" is produced by Hombale Productions. The film is expected to be released in mid 2023.