Krishna Vamsi, known for his family-centric films, has directed another movie called Rangamarthanda, a Telugu adaptation of the Marathi film 'Natsamrat'. Premiering on Ugadi, the film seeks to impress and resonate with the Telugu audience.
Director: Krishna Vamsi Cast: Prakash Raj, Ramya Krishna, Brahmanandam, and others Music: Ilaiyaraaja Cinematography: Raj.K. Nally
Plot Synopsis:
Raghavrao (Prakash Raj) is a renowned stage actor, who receives the title Rangamarthanda for his exceptional performances. Upon retiring from the theater, he divides his property among his children, expecting to live a happy life with them. The story revolves around the challenges he faces in his personal life and his relationship with his friend Chakraborty (Brahmanandam).
Review: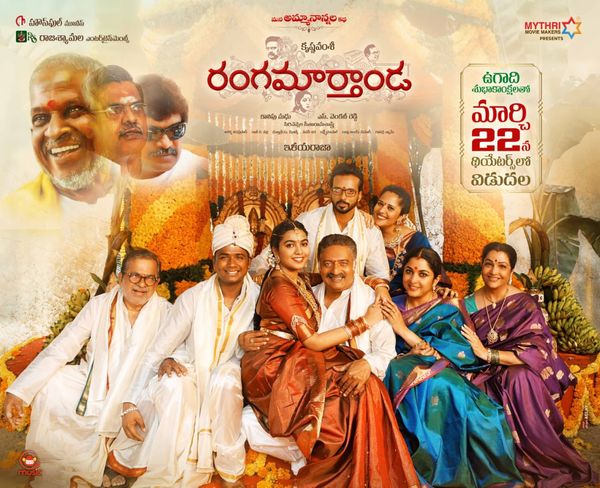 The film effectively immerses the audience into the world of theater through the dynamic duo of Raghavrao and Chakraborty. The portrayal of Raghavrao's life, from distributing his property to his children to facing hardships, is emotionally engaging.
Krishna Vamsi successfully adapts the original Marathi film to suit the Telugu audience's preferences. The film emphasizes the significance of Telugu theater and the generational conflict between parents and their children.
Performances:
Prakash Raj delivers an outstanding performance as Raghavrao, demonstrating his acting prowess. Brahmanandam surprises with an emotional role, showcasing a different side of his acting abilities. Ramya Krishna effectively conveys her character's emotions through her expressive eyes.
The supporting cast, including Anasuya, Sivatmika, Rahul Sipliganj, Ali Raja, and Adarsh, deliver strong performances, leaving a lasting impression on the audience.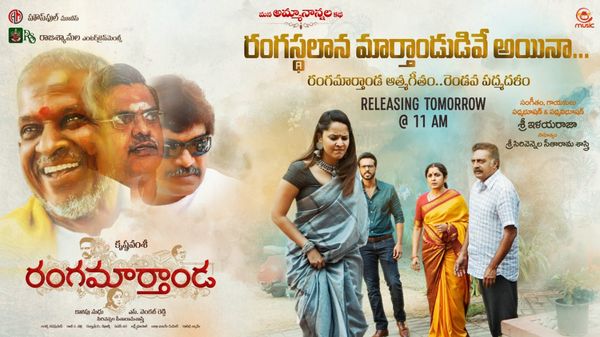 Technical Aspects:
Krishna Vamsi's directorial style is evident in Rangamarthanda, and he succeeds in capturing the generational conflict. Ilaiyaraaja's melodious music and background score are among the film's highlights, while the cinematography is top-notch.
Shiva Prasad's writing serves as the backbone of the movie, showcasing his deep understanding of cinema.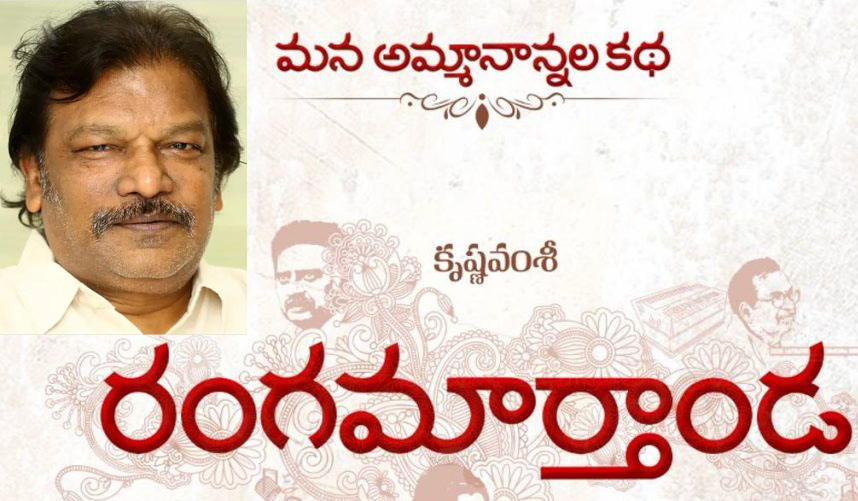 Strengths:
Acting
Direction
Music
Script
Weaknesses:
Rating: 3.5/5