The groundbreaking motion picture "RRR" starring NTR and Ram Charan leaves no room for a record-breaking film. Over Rs. 1200 crores have been made at the international box office by the Rajamouli-directed movie. "RRR" has received praise from people all across the world.
"RRR" became a hit on the OTT platform as well. The western audience fell head over heels for this movie. 'RRR' is still trending in both English and non-English categories on Netflix even after 14 weeks.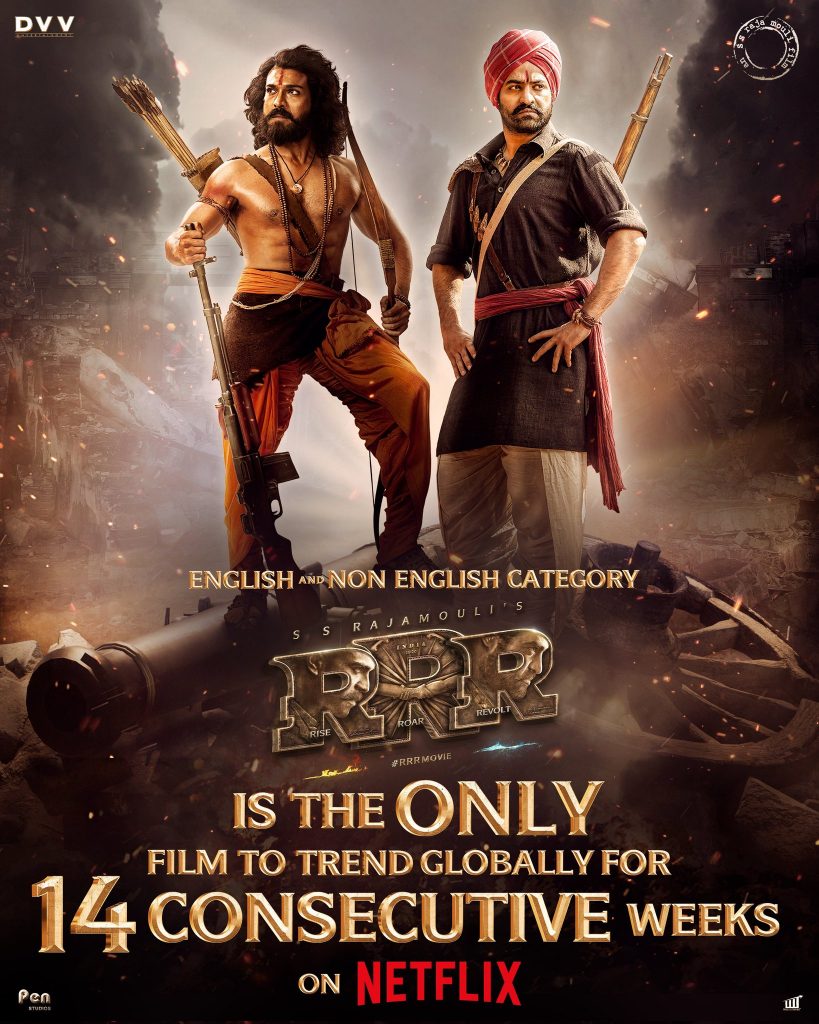 Recently, this movie aired on television. The TRP ratings for RRR's global television debut increased dramatically. This movie reportedly received 19.6 TRP when it was broadcast on a well-known TV channel. It is remarkable that it received 13.47 TRP in Malayalam for the first time. In terms of Malayalam television debuts, this is the highest.
Alia Bhatt, Olivia Morris, Shriya Saran, Ajay Devgn, Samudrakhani, and Rahul Ramakrishna all had significant roles to perform. Overall, people are thrilled since the film "R.R.R.," which was popular in theaters and on demand, is now receiving the highest rating of all television premieres.