KGF: Chapter 2 has become one of Indian cinema's all-time blockbusters. The Prashanth Neel and Yash collaboration has drawn a diverse audience to the theaters. KGF had everything it needed to be a box office hit: dialogues, action, emotions, music, and Yash's on-screen presence. Yash has established himself as one of the biggest stars in Indian film thanks to the success of the KGF franchise. For a long time, Indian films have lacked raw, angry young man storylines. With Rocky Bhai's role in the KGF series, the drought was finally broken. With his powerful persona, Rocky Bhai's character made a huge impression on the audience.
In an interview with an English publication, Yash stated that Rocky Bhai's character is an inspiration to all.
"I'm overjoyed to learn that my character and I in the KGF series were well embraced by the public. Rocky is more than a character; He is a source of inspiration. When you've been left with nothing, you must continue working despite the drama and obstacles you've encountered. When you reach the top after overcoming all of these challenges, you will be respected and appreciated. That is the sweet outcome of this difficult road. Rocky is in me, and he's surely in you, Rocky encourages us to conquer our fears and challenges."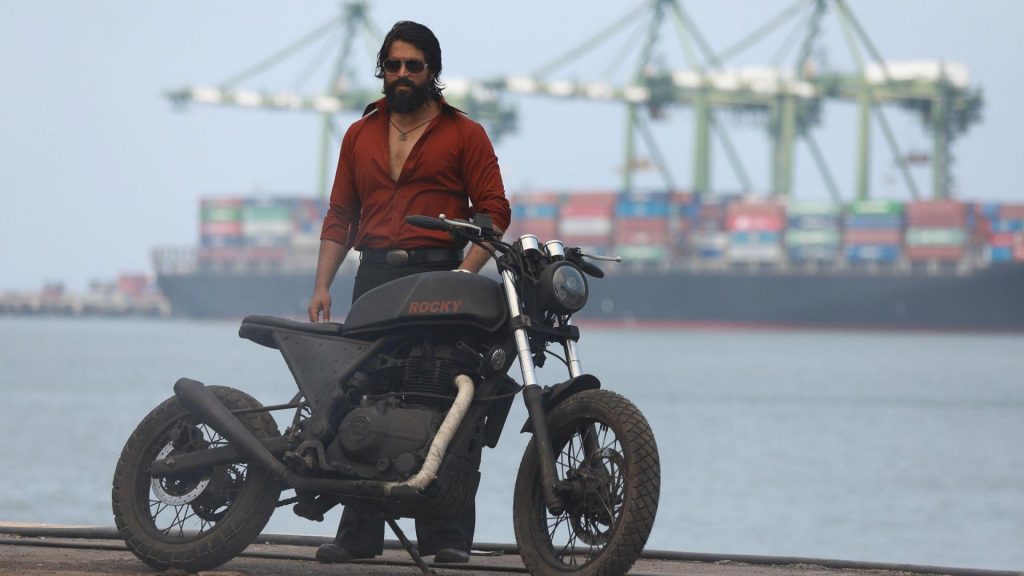 He also added that
"The KGF project has taken eight years for Prashanth Neel and me to develop. This result would not have been achievable without the efforts of the entire KGF team. Neel believes in humility. You should always be humble, no matter how successful you become. I used to iron clothes and sweep the thrash at one point in my life. I wasn't embarrassed to do anything because my ultimate goal is to entertain people. These minor setbacks are insignificant on the road to glory. The KGF series and Rocky bhai will always be my inspiration."
KGF: Chapter 2 was released on April 14th. This film has grossed over Rs. 1200 crores worldwide and is still doing well in theaters. This mega blockbuster is directed by Prashanth Neel. Yash, Srinidhi Shetty, Sanjay Dutt, and Raveena Tandon played lead roles in this film.
Click the below link to read more about KGF: Chapter-2 Box-office Records
http://kgfchapter-2-shattered-a-slew-of-box-office-records-across-india-read-on-to-find-out-what-they-were