Anand Ahuja and Sonam Kapoor have been blessed with a baby boy. On Saturday, the couple welcomed their first child. Neetu Kapoor posted the news of Sonam's baby son on social media. The veteran actress posted Sonam and Anand's message on her Instagram stories. The couple expressed their gratitude to the medical staff, their family, and their friends for their unwavering support.
"With bowed heads and open hearts, we welcomed our lovely baby boy on August 20, 2022. It is only the beginning, but we know our lives are permanently changed. Thank you to all of the physicians, nurses, friends, and family who have supported us on this journey – Sonam and Anand. "the statement continued.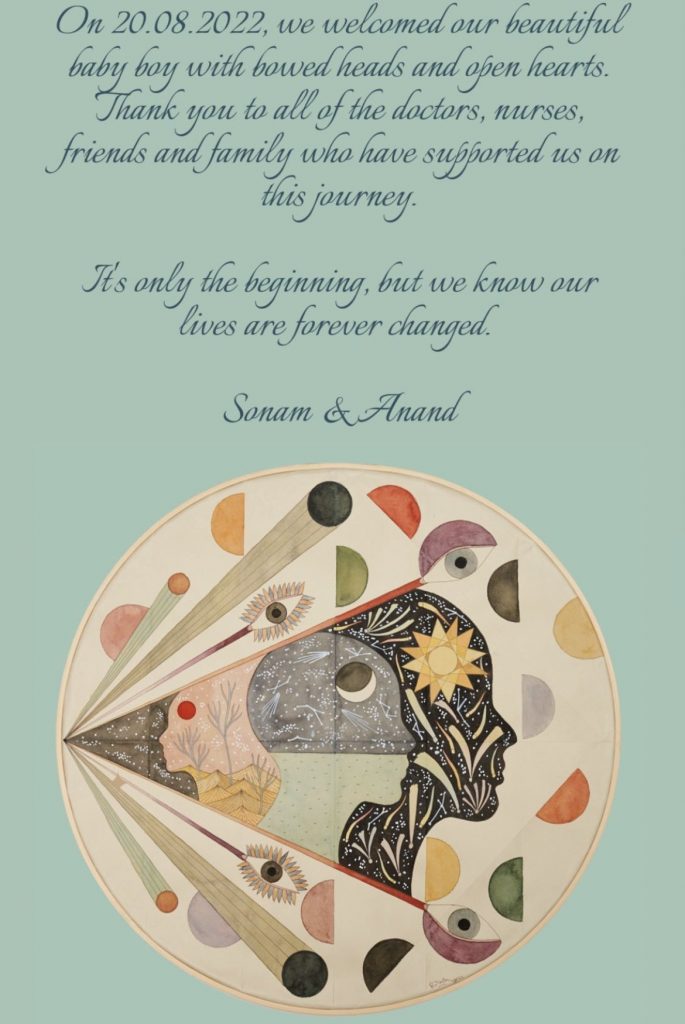 The pregnancy of Sonam Kapoor was revealed on March 21 of this year. The actress posted a photo of herself showing off her growing baby belly at the time on social media.