Sunscreen, our shield against harmful sunrays, is a daily essential, come rain or shine. While most people are familiar with sunscreen lotions, sunscreen sticks are gaining traction. Ever wondered about their perks? Curious about the crème de la crème in the market? Dive into this piece to unveil the wonders of sunscreen sticks.
Portability Galore
Sunscreen sticks redefine convenience. Their compact design ensures they snugly fit into pockets, handbags, or even wallets. Forget the hassle of spillage; these babies are leak-proof, making them every traveler's dream.
Precision in Application
Stick form means precision. Whether it's the bridge of your nose, the curves of your lips, or the contours of your ears, glide the stick for spot-on application. No messy hands, just a direct, fuss-free approach.
Matte & Clean
Bid adieu to that unsightly oily sheen. Sunscreen sticks promise a non-greasy finish, perfect for every skin type. No more clogged pores or acne flare-ups; just smooth, protected skin.
Water? No Worries
Most sunscreen sticks boast of being water-resistant. So, whether you're splashing in the pool or breaking into a sweat, your protection remains uncompromised. For those with hyperhidrosis, this is a game-changer.
Top Sunscreen Sticks to Consider
The Derma Co Hyaluronic
Boasting an SPF of 60, this is a market front-runner. Weighing 20 grams, it's water-resistant and priced at a discounted rate of Rs.899 on Amazon.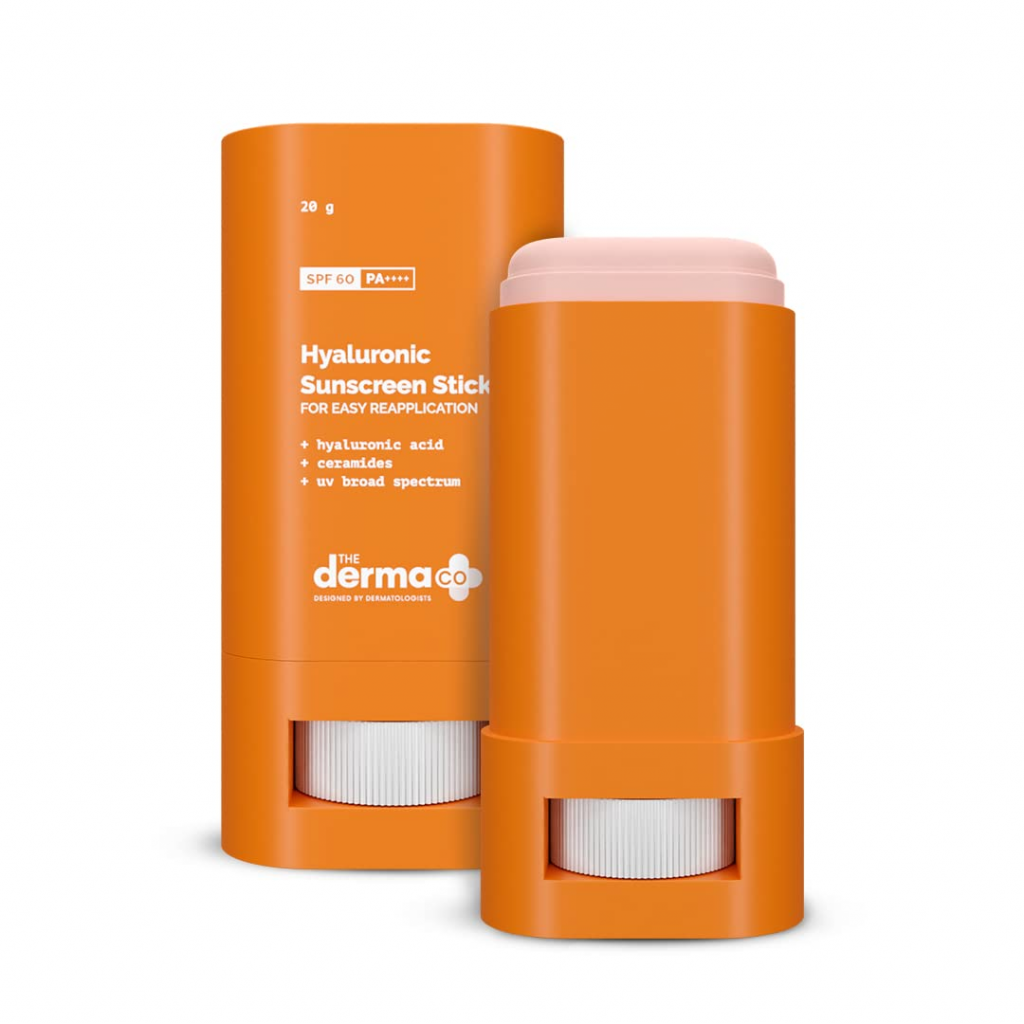 Dot & Key Strawberry Dew
A delightful strawberry-infused stick that offers UVA+UVB protection with SPF 50. Suitable for all, it's priced at Rs.535 on Amazon.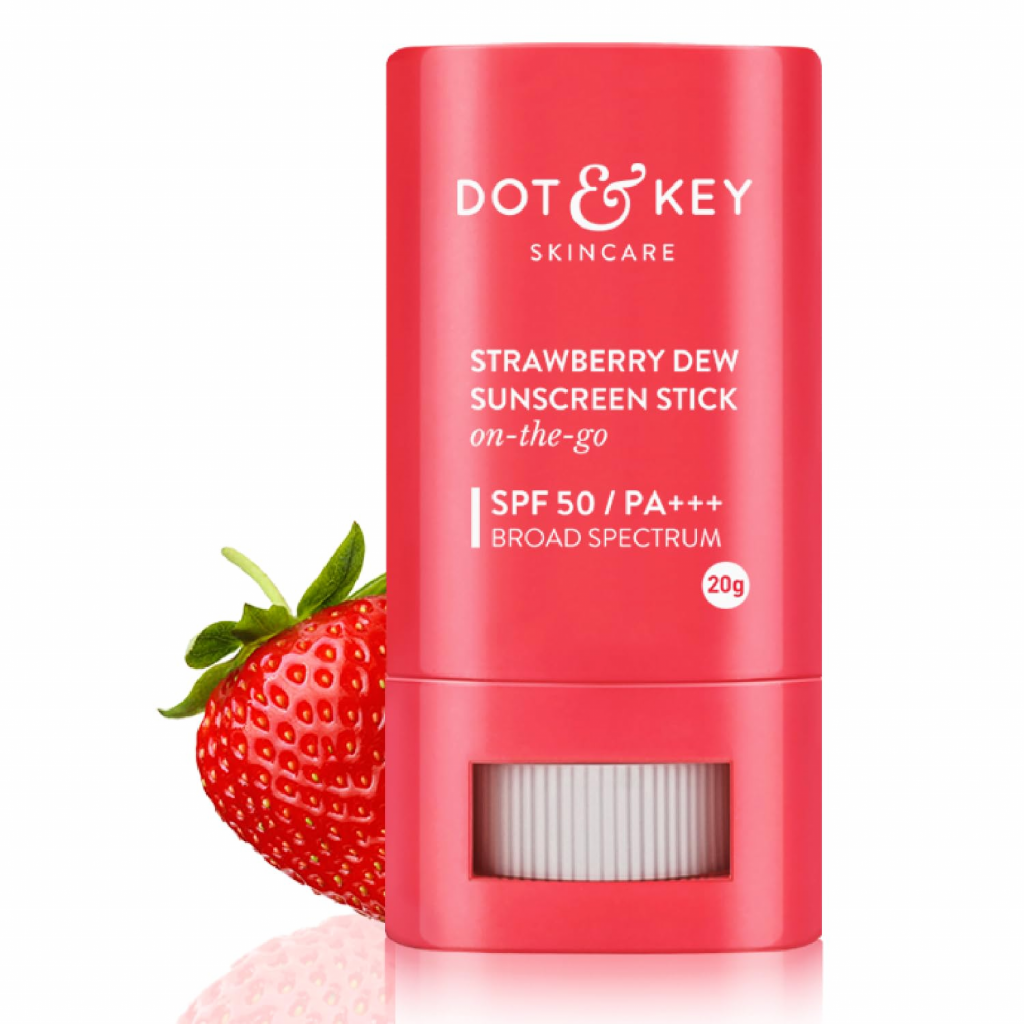 Earth Rhythm Glow
A fan favorite, it packs Vitamin C, E, and Zinc Oxide, ensuring SPF 50 protection and a radiant glow. Available for Rs.474 on Amazon.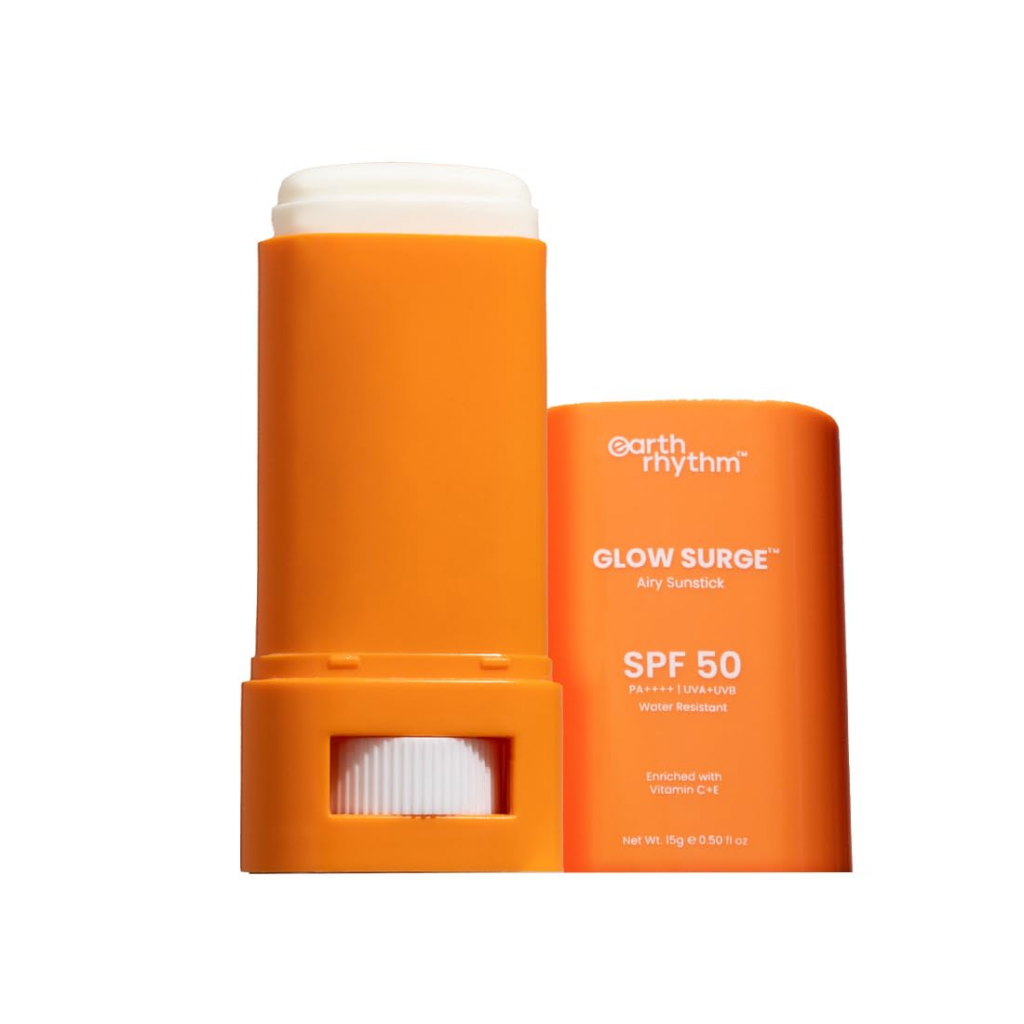 Sotrue SPF 50+ Daily Sunscreen
Enriched with zinc oxide and titanium dioxide, it offers broad-spectrum protection and is suitable for all skin types. Grab it for Rs.497 on Amazon.
Minimalist SPF 50 Sunscreen Stick
The Minimalist brand has carved its niche in the market, with many leaning towards its SPF 50 Sunscreen Stick. Expertly crafted to fend off UVA/UVB rays, it's a must-have in your skincare arsenal. It's reasonably priced at Rs.799 on Amazon.