The Russo Brothers, who created the "Avengers series," have now released an espionage action thriller called "The Gray Man." The renowned directing duo moved towards the action genre after leaving the world of comic books. The Russo Brothers' second action thriller for Netflix is titled "The Gray Man," and it follows the commercial success of Chris Hemsworth's "Extraction."
The production budget for "The Gray Man" on Netflix is a whopping $200 million. Ryan Gosling, Chris Evans, Ana De Armas, and Indian actor Dhanush all play leading parts in this film.
Plot
A CIA handler named Donald Fitzroy visits Court Gentry (Ryan Gosling) in jail. He promises Gentry his freedom in return for his assassination work for the agency's Sierra programme. Accepting the offer, Court Gentry adopts the alias Sierra Six. While on the expedition, he finds a pen drive, and therein are the evil secrets of the slain officer—the actual "Sierra Six." Donald Fitzroy finds himself in a challenging predicament as Gentry immediately leaves with the pendrive. Chris Evans' character Sierra Four, a separate CIA operative, is entrusted with finding him. What steps did "Sierra Four" take to capture "Sierra Six"? What information is on the pen drive? The rest of the movie is about these questions.
Performances
The major performers Ryan Gosling, Chris Evans, Ana De Armas, and Dhanush all delivered outstanding performances in this movie. They acquired the required ferocity for an action thriller. These performers have been fully used as actors by the Russo brothers.
Dhanush's role
Dhanush appears in the role of Avik Sen, also known as the Lone Wolf. In comparison to other lead performers, he only has two or three sequences in the movie, all of which are combat scenes. Even though Dhanush performed a terrific job, the film's director might have done far more by giving the Tamil actor more screen time.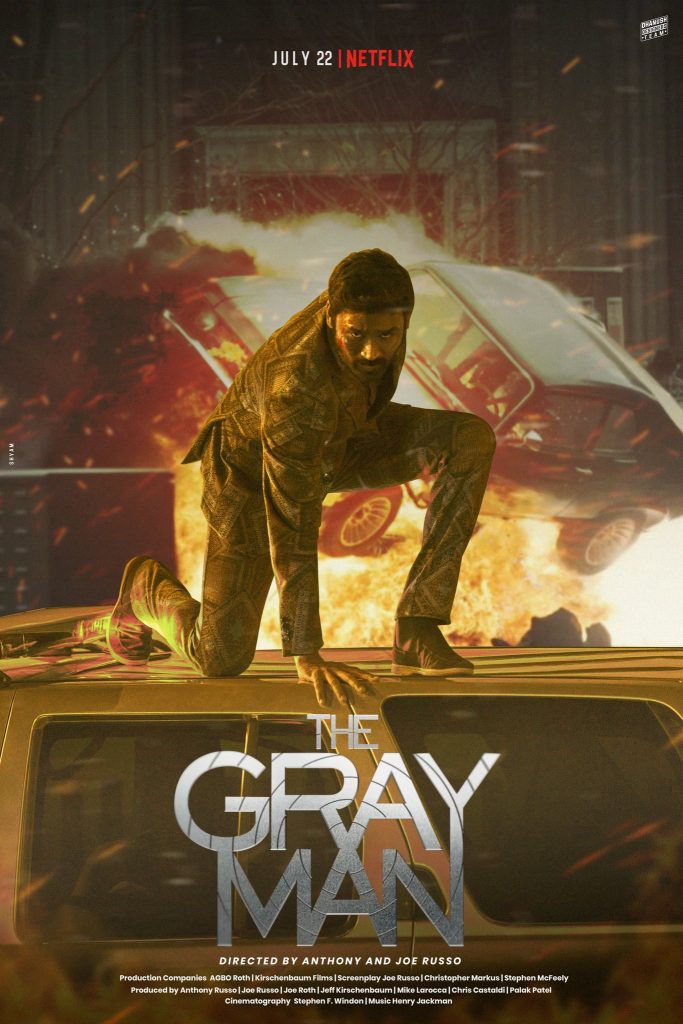 Pros
Lead cast
Action sequences
Cinematography
BGM
Cons
Routine script
No scope other elements apart from acting
Conclusion
Action movie fans will surely enjoy "The Gray Man." It's a good one-time watch for the general public.