The people of the Telugu states are passionate about cricket. When Team India plays a match, they will leave their important work aside and glue themselves to the television. For a long time, they have been yearning for a Telugu player to reach the level of VVS Laxman in Team India. Although Ambati Rayudu emerged as a hope, it didn't last long. While Hyderabad pacer Mohammed Siraj is playing a crucial role in Team India, they are still longing for a batsman like Laxman in the Indian squad. However, Tilak Varma has emerged as a new ray of hope for them. It's quite evident that the Hyderabad-based batsman Tilak Varma is surely going to make an entry into Team India.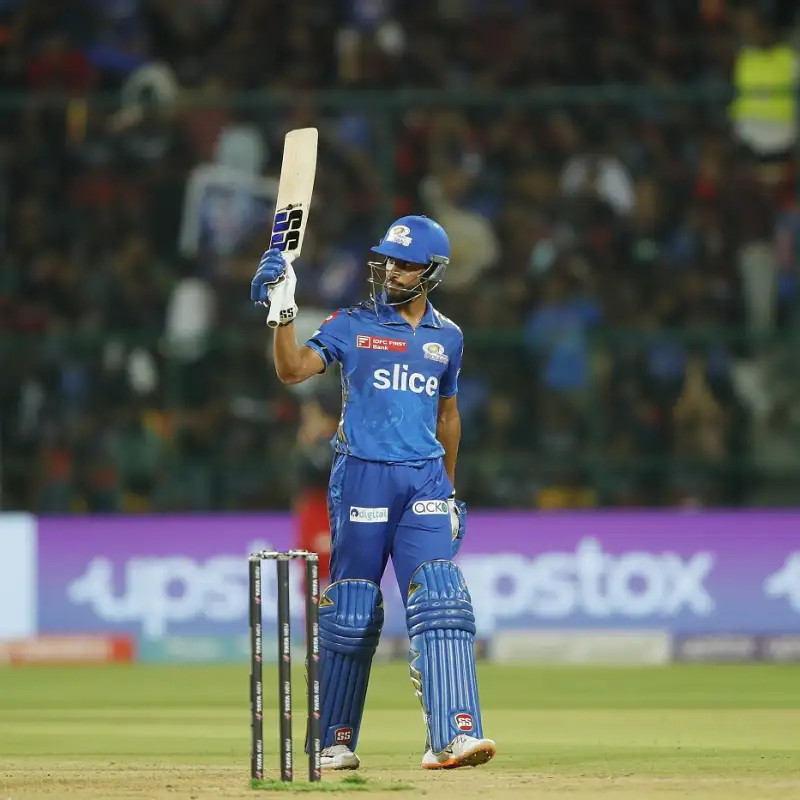 Currently, Tilak Varma's name is gaining prominence in the IPL. Last year, he joined Mumbai Indians in the IPL and caught everyone's attention with his impressive batting. This season too, he continues to shine for Mumbai. In the first three matches he played for the team, Tilak scored a total of 147 runs with an impressive strike rate of 158.06, which includes 12 fours and 6 sixes. He is only second to Rohit Sharma, who has scored 87 runs. One can understand how crucial Tilak is for the Mumbai team by looking at the difference in their runs. In the match against Delhi, Tilak scored 42 runs and formed a crucial 68-run partnership with Rohit Sharma. As he continues to perform remarkably in the IPL, netizens are making Tilak's trend on Twitter using the hashtag #Tilakvarma. Let's see what he has in store for us next.
Mumbai Indians tweeted about cricketer Tilak Varma, a blend of technique, skill, and temperament. Netizens are currently making the post go viral.
A video of Mumbai captain Rohit Sharma interviewing Tilak Varma is trending. Tilak expressed that playing alongside Rohit fulfilled his childhood dream during their match against Delhi.
Sportskeeda dubbed Tilak Varma as the future Indian cricketer on their Twitter account. They shared a video of Tilak batting in the match against Delhi.
A post of former coach Ravi Shastri praising Tilak Varma is also going viral. He mentioned that he would be very surprised if Tilak doesn't represent India in T20s within the next 6-8 months.
Netizens are already predicting Tilak to be the top scorer in the 2023 IPL season. In this context, Wisden India conducted a contest to guess who would be the highest scorer among Ruturaj, Tilak Varma, and Virat Kohli.
Photos of Tilak playing cricket for Mumbai are going viral on Twitter. Netizens are commenting on the photos, calling Tilak a future hero for Team India.
In the first three matches played for Mumbai, Tilak Varma scored 84(46), 22(18), and 41(29) runs.
Team India all-rounder Ravindra Jadeja also praised Tilak Varma, tweeting, "Chilling with the future of India."