Kurtas holds a special place in amplifying the grace of young women, making them look even more stunning. As the festive season unfurls across the nation, with festivities like Dussehra, Diwali, and Christmas around the corner – not to mention those family gatherings – we at YouSay have put together a list for our lovely ladies. Dive in to find the top 10 kurta sets that will boost your festive look. Don't hesitate, pick your favorite and make it yours!
Aachho Women Neria Gotapatti Tier Suit Set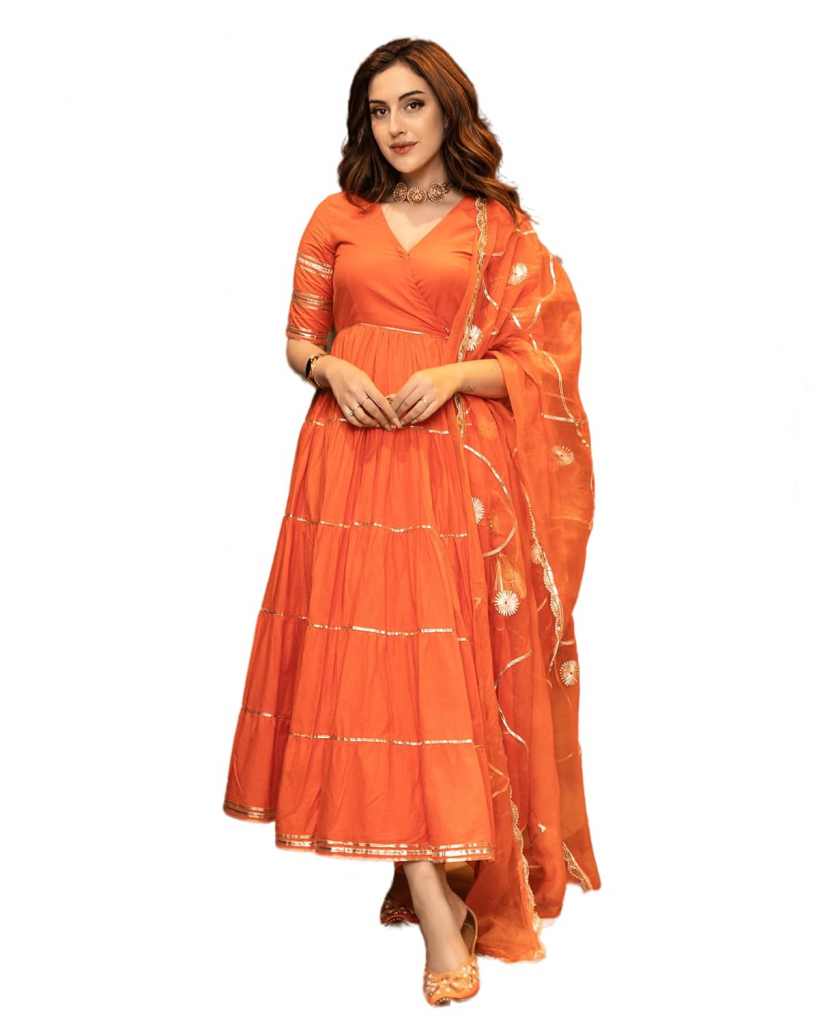 Absolutely no denying, this kurta set is a stunner. Designed for the perfect fit, it radiates charm in pictures. Grab it for Rs 5,750 on Amazon.
INDO ERA Women's Viscose Embroidered Straight Kurta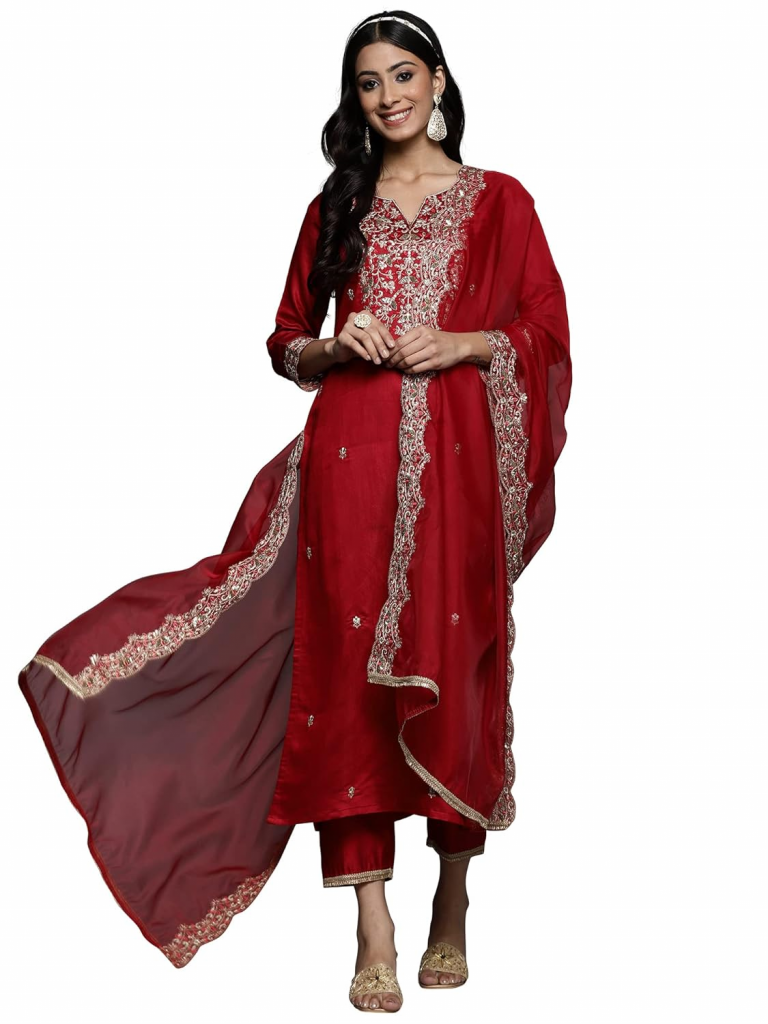 A radiant red that promises to turn heads. Available in a range of sizes, it's tagged at Rs.1599 on Amazon.
LYMI LABEL Kurta Set for Women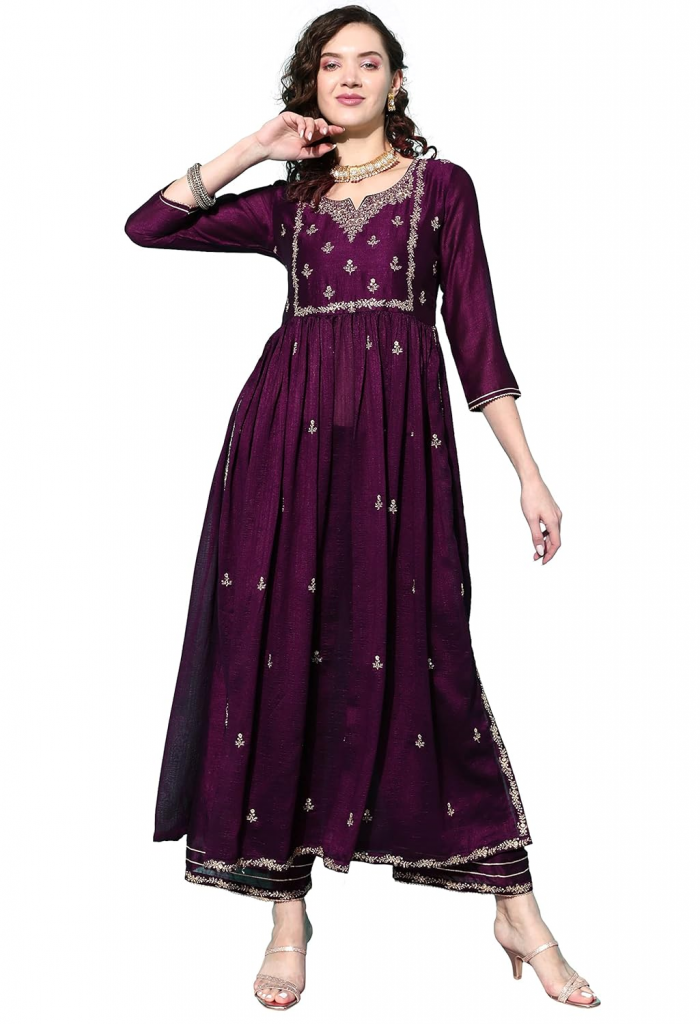 For the Anarkali style aficionados, this is a must-have. It's tailored for a regular fit and best maintained with dry cleaning. Priced at Rs.1,944 on Amazon.
SheWill Silk Handwork Kurta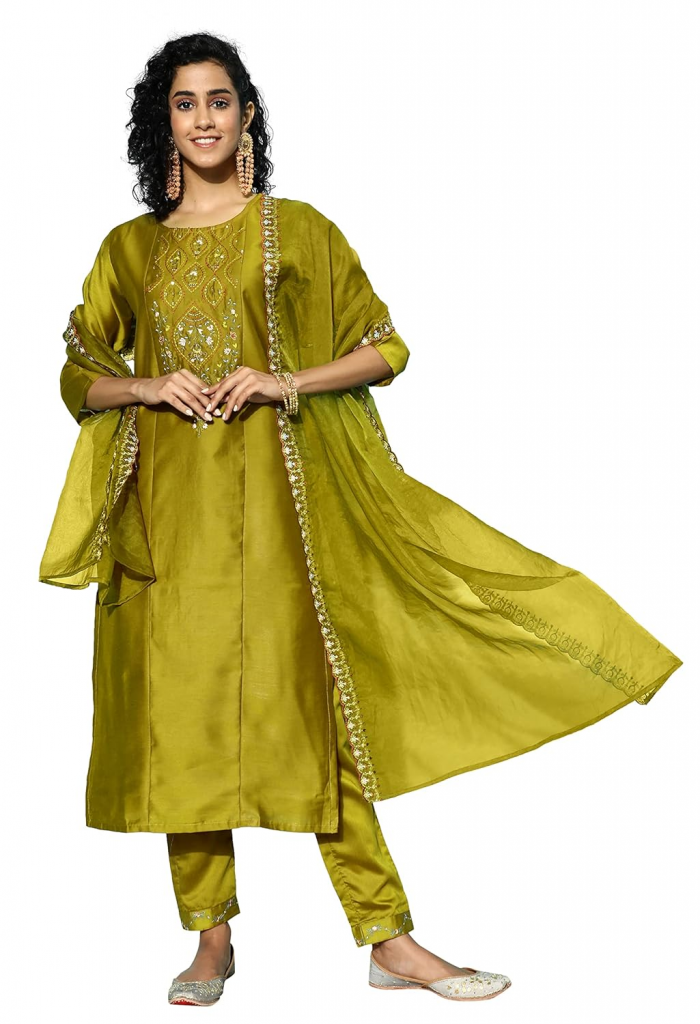 Looking to stand out? This kurta, tailored for weddings, strikes the perfect balance between simplicity and elegance. Paired with the right jewelry, it's a sure hit! Available for Rs. 2,179 on Amazon.
Janasya Women's Gray Georgette Foil Print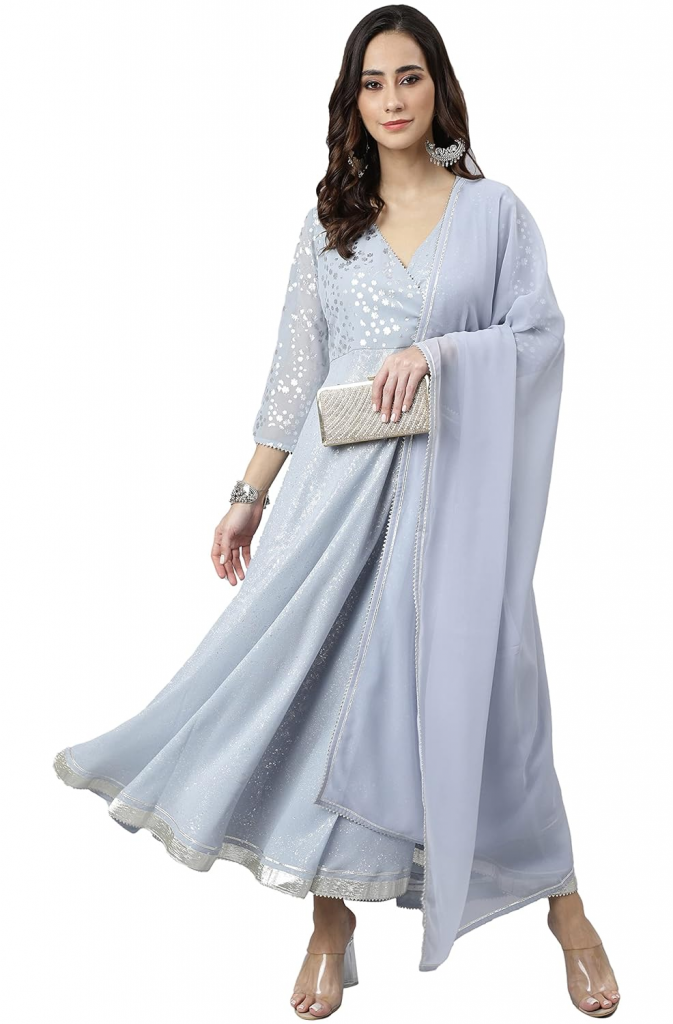 A graceful gray, this kurta exudes understated elegance. Find your fit from a wide range of sizes and get it for Rs.1,664 on Amazon.
PANASH TRENDS Women's Net Embroidery Sharara Salwar
If intricate embroidery is your style, this kurta is a definite pick. Tailored for a regular fit, it's up for grabs at Rs.2,097 on Amazon.
SheWill Womens & Girls Festive Ethnic Set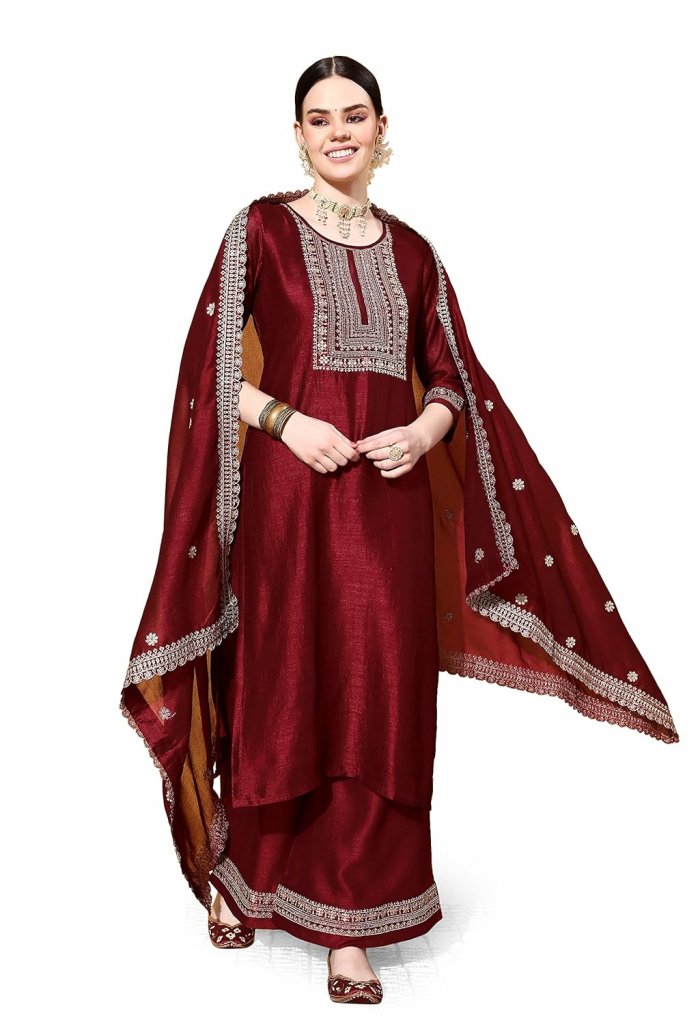 Specially curated for festive occasions, this kurta promises to make you the talk of the town. Make it yours for Rs 1,999 on Amazon.
LYMI LABEL Kurta Suit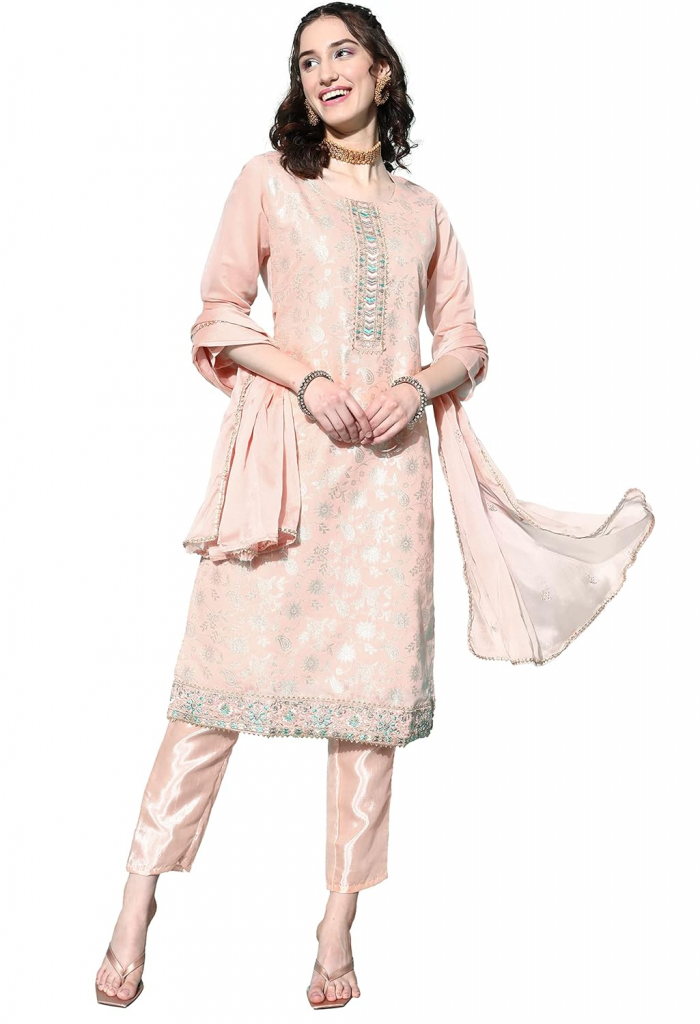 Seeking a distinct look for festivals, weddings, or family events? This salwar suit kurta is the answer. Available for Rs 1,708 on Amazon.
PANASH TRENDS Women's Georgette Embroidery Suit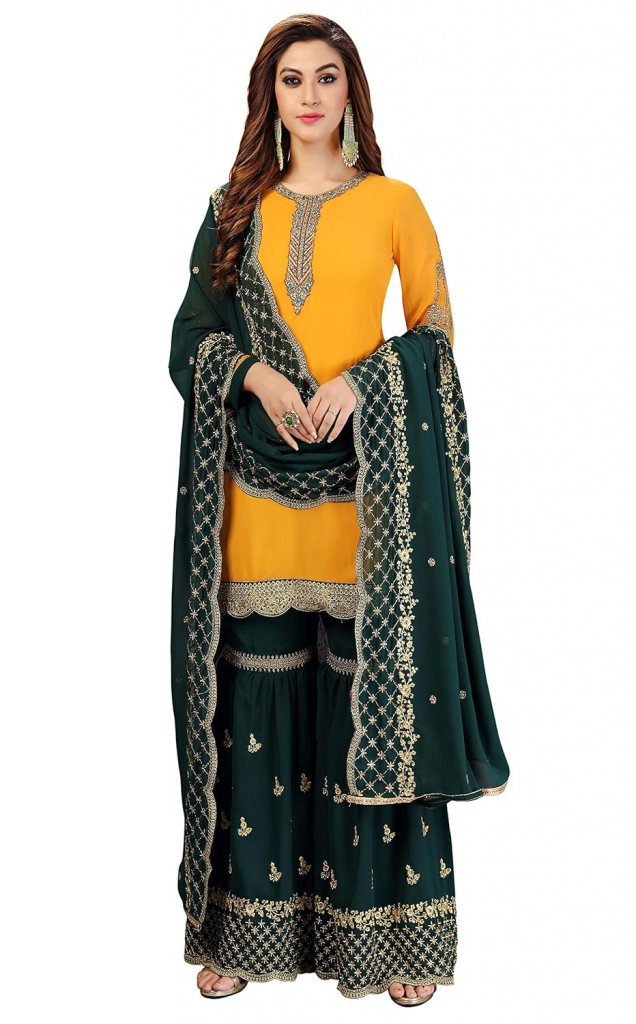 A blend of yellow and black, this kurta is sure to make young women shine. Available on Amazon for Rs. 2,256.
LYMI LABEL Gown for Women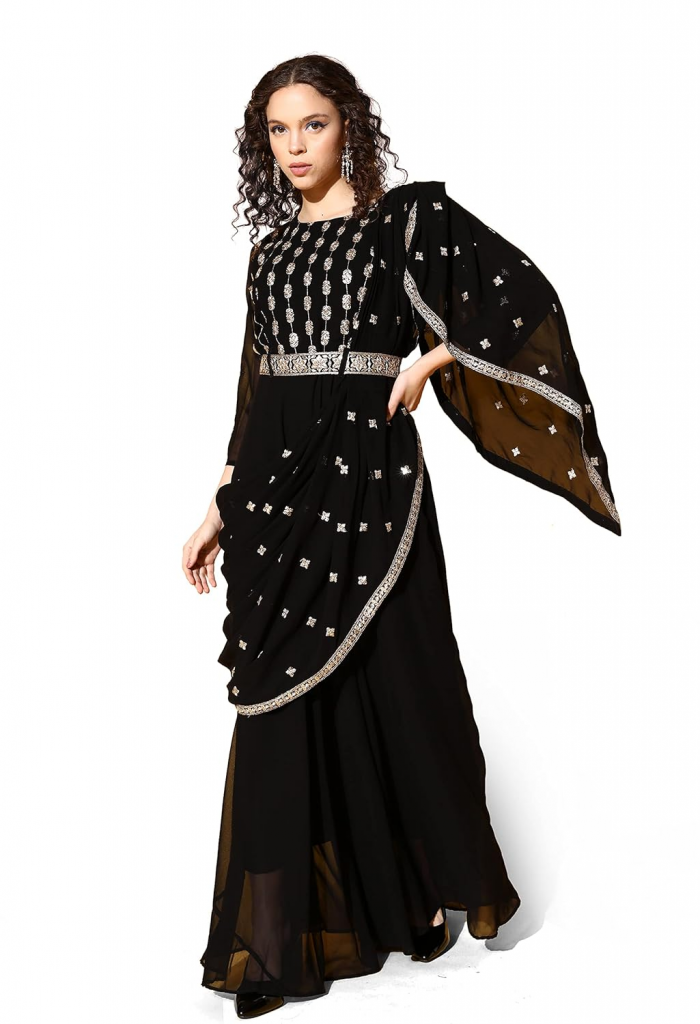 For those with a penchant for the classic black, this is a fabulous pick. Choose from multiple sizes and own it for Rs 2,675 on Amazon.
Ready to amp up your festive wardrobe? Dive into these picks and redefine elegance.