Cast: Chiranjeevi, Sushant, Tamannaah, Keerthy Suresh, Brahmanandam, and more.
Director: Meher Ramesh
Music: Mahati Swara Sagar
Producer: Anil Sunkara
'Bhola Shankar' is an adaptation of the Tamil blockbuster 'Vedalam'. The makers claim to have tailored the movie to resonate with Telugu sensibilities. With the intriguing promotional stills, the buzz around the movie grew. Chiranjeevi appears rejuvenated, piquing fan interest. So, how did the movie fare this Friday (Aug 11)? What tweaks were made to suit its Telugu avatar? What's the audience's verdict? Dive into our review.
The Story
Shankar Dada (Chiranjeevi) resides in Kolkata alongside her sister Maha (Kirti Suresh). Earning as a cabbie, Shankar doubles as a tipster for the police, focusing on human trafficking cases. In doing so, he assists in taking down four abductors. This puts him on a vengeful gang's radar. Sensing he's being hunted, Shankar confronts and kills a primary antagonist, unveiling his true identity. Why is Shankar in Kolkata? What's his endgame? Is Maha truly his sibling? It's all unraveled on the big screen.
Impressions
While the core plot mirrors 'Vedalam', a few adjustments were infused. Yet, Chiranjeevi's portrayal has resonated with viewers. His comedic flair coupled with nuances reminiscent of Pawan Kalyan has clicked. Some scenes, however, felt a tad out of place to the viewers. The mid-movie action sequence is passable. Bhola's entry post-intermission stands out. The soundtrack offers a couple of hummable tunes. The conclusion fits the bill. Common commercial movie tropes are present but lack depth.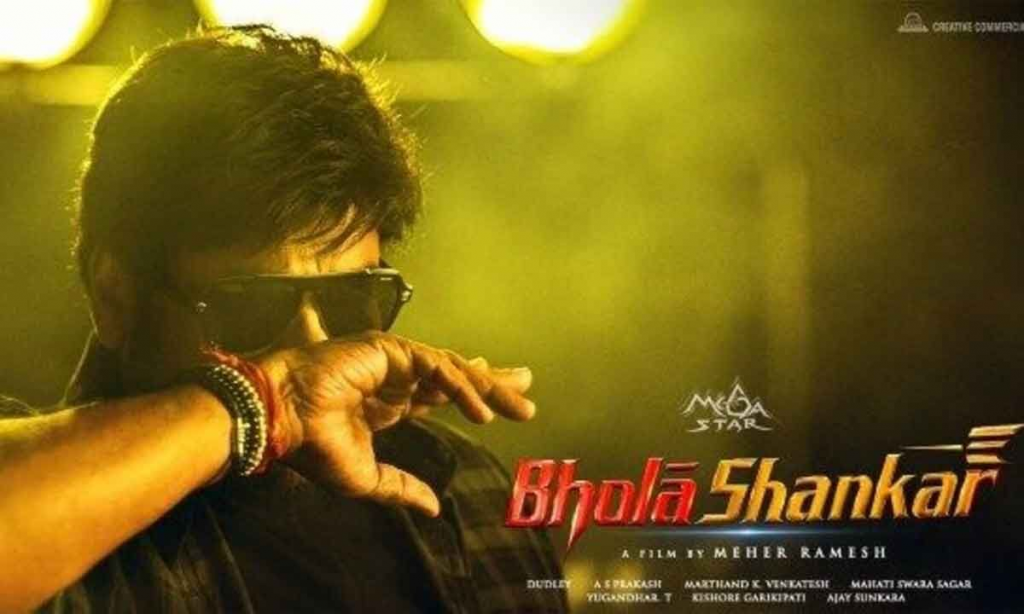 Cast Performance
Chiranjeevi, true to form, delivers a compelling act, juggling comedic and dramatic beats effortlessly. P Keerthy Suresh and Tamannaah, though, are underutilized. Sushant's role falls flat. Vennela Kishore manages a chuckle or two, while the remaining cast is largely overshadowed.
Technical Take
Director Meher Ramesh manages to elevate certain moments, bearing Chiranjeevi's star power in mind. Yet, he struggles to differentiate the narrative from its Tamil predecessor. The plot feels stale, especially for those familiar with 'Vedalam'. Freshness is sparse. Mahathi Swara Sagar's two tracks impress, but the background score is run-of-the-mill. The film's visuals are competent, and the production values are commendable.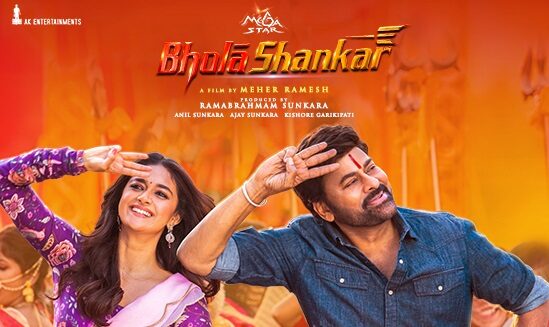 Pros
Chiranjeevi's performance
Engaging second half
Cons
Predictable storyline
No significant deviations from the original
Controversial scene "Khushi waist scene"
Rating: 2.5/5