Cast: Hansika, Muralisharma, Naren, Jayaprakash, Vinodini, Saiteja, Pooja Ramachandran, Prema, Praveen, Rajeev Kankala, etc.
Director: Srinivas Omkar
Cinematography: Kishore Boidapu
Music: Mark K Robin
Producer: Burugu Ramya Prabhakar
Production Company: Vaishnavi Arts
Release Date: 17 November 2023
Hansika, a prominent actress in Tollywood, known for her roles alongside stars like Bunny, Ram, and Nitin, returns with "My Name is Shruti". This film marks her comeback in Telugu cinema after a hiatus, carrying high expectations for success. Let's delve into whether this film has been a triumphant return for Hansika.
The Story
The film revolves around Shruti (Hansika), an ad agency employee raised by her grandfather and mother after her father's early demise. Her seemingly smooth life with her love, Charan (Sai Teja), takes a dramatic turn when she inadvertently gets entangled in MLA Gurumurthy's (Naren) criminal activities within the skin mafia. The story unfolds Shruti's discovery of Gurumurthy's heinous deeds and her subsequent struggles. The intricacies of the skin mafia and Shruti's counteractions form the core of the narrative.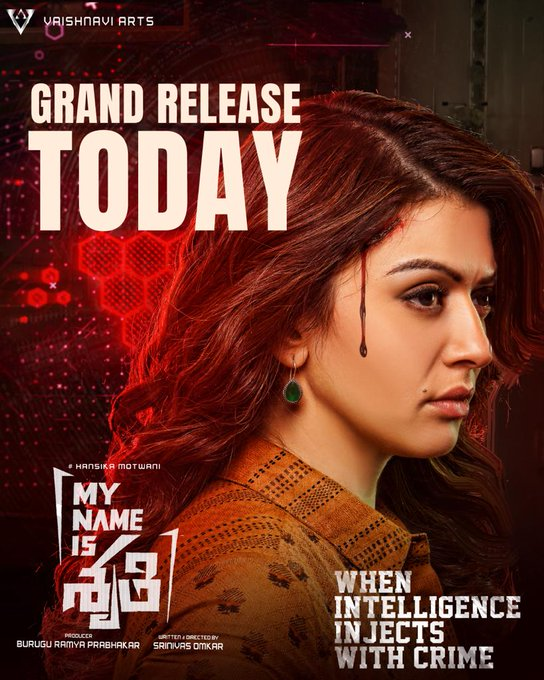 Performance Analysis
Hansika Motwani delivers a commendable performance as Shruti. She skillfully portrays the nuances of her character in both romantic and intense scenes. Pooja Ramachandran stands out with her impressive acting skills. Prema, a former lead actress, returns in a multifaceted role. Naren fits comfortably into his role as a leader, while Muralisharma, Jayaprakash, and Praveen contribute effectively in their respective parts.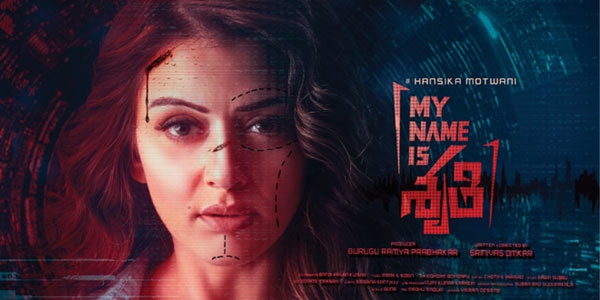 Directorial Perspective
Director Srinivas Om Kar explores the leather business's darker side. The film begins with a promising premise of skin grafting but falters in character development and backstory unfolding. The non-linear storytelling approach, alternating between different time frames, tends to confuse rather than clarify. Emotional depth in crucial scenes is lacking, although the second half's twists engage the audience.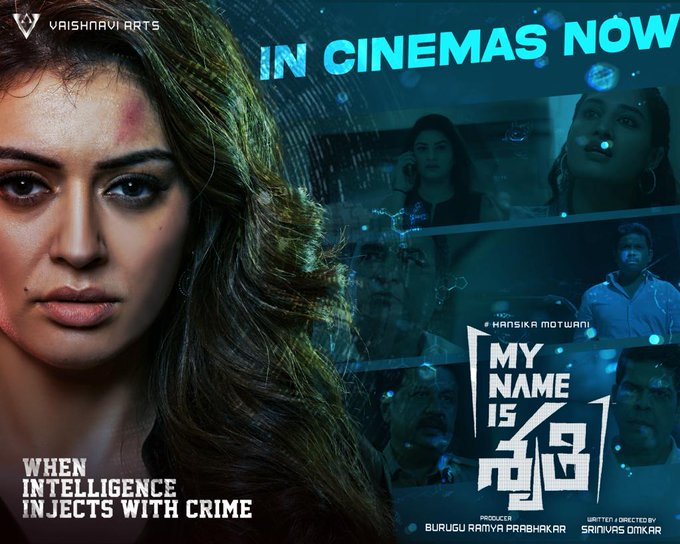 Technical Aspects
From a technical standpoint, the film is commendable. Mark K. Robin's music adds a distinct flavor to the movie, and Kishore's cinematography is noteworthy. However, the production values don't quite match the film's level.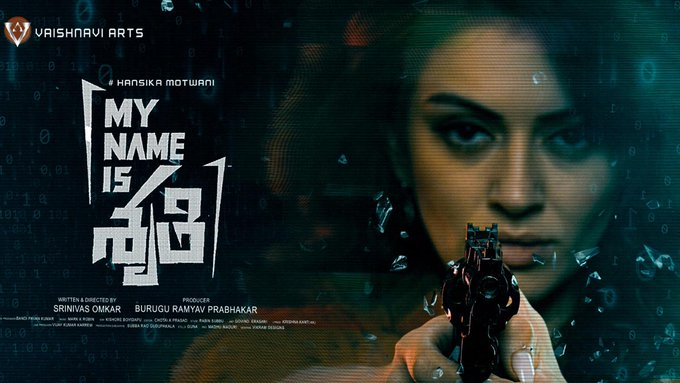 Highlights
Hansika's acting
Engaging plot twists
Effective music score
Areas of Improvement
Slower first half
Underdeveloped emotional arcs
Rating: 2.5/5
"My Name is Shruthi" showcases Hansika's acting prowess, but the film struggles with pacing and emotional engagement, appealing more to viewers who appreciate a narrative with unexpected twists.