Bichagadu 2, the much-anticipated film, hits the screens with Vijay Antony in the lead role, along with Kavya Thapar, Harish Peradi, and John Vijay. Directed and composed by Vijay Antony himself, with Fatima Vijay Antony as the producer, the movie spans a runtime of 2 hours and 28 minutes. Following the massive success of Bichchagadu in 2016, which brought Vijay Antony great fame and fortune, the expectations for Bichagadu 2 soared with the release of its promotional content. Today, on May 19, the film finally releases. Does it live up to the first part's brilliance? Does it bring another hit for Vijay Antony? Let's delve into the original story of the movie and find out.
The Story
Vijay Gurumurthy (Vijay Antony) is the wealthiest man in the country, inheriting Rs. 1 lakh crore. However, Gurumurthy unexpectedly passes away, leaving behind many enemies. The police arrest a beggar (Satya) who bears a striking resemblance to Gurumurthy. Yet, Satya begins to exhibit guru-like behavior, mimicking Gurumurthy's speech and thoughts. Who is the real Guru Murthy? What compelled Satya to assume his identity? What caused the original millionaire Guru Murthy's demise? That forms the crux of the story.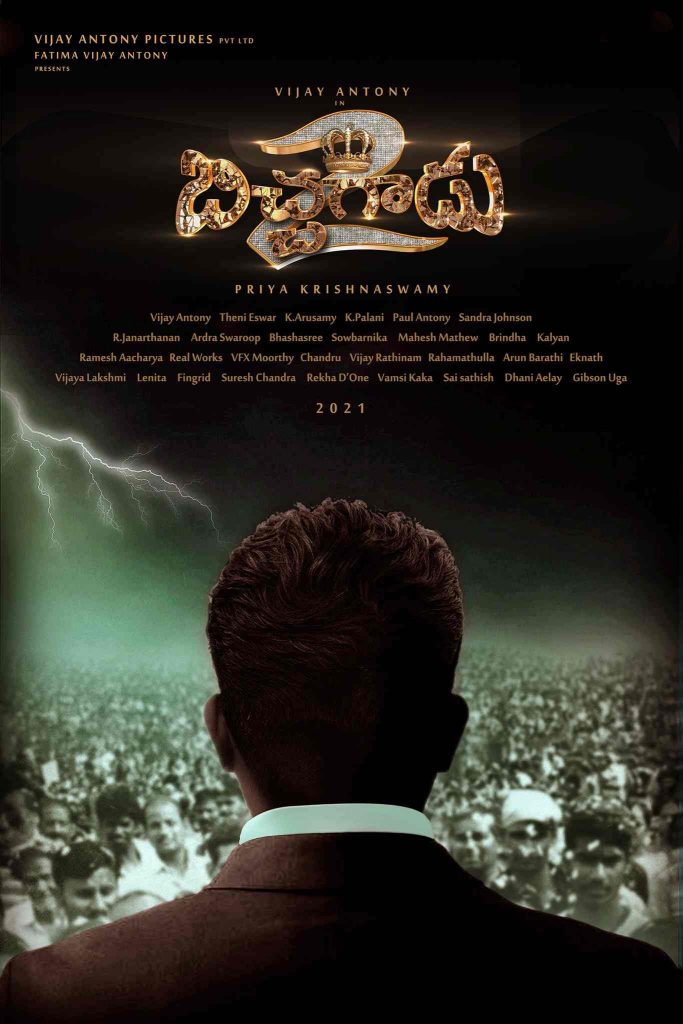 Performances
Hero Vijay Antony delivers his best performance in this movie, leaving an impression with his emotional and action sequences. However, his portrayal in the sentimental climax scene could be considered lightweight, negatively impacting the overall film. Heroine Kavya Thapar, although limited in scope, manages to impress with her performance, captivating the audience with her charm and on-screen glamour. The rest of the cast performs well according to their respective roles.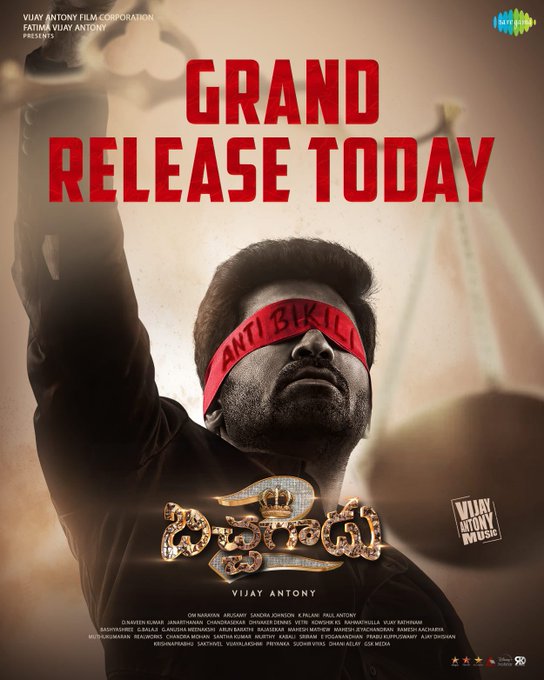 Direction
As a director, Vijay Antony opts for a familiar storyline in Bichagadu 2, offering little novelty to the audience. The second part feels relatively easier compared to the first. However, the stretching scenes test one's endurance, and Vijay Antony's screenplay and direction struggle to effectively convey the intended message. The film's first half shows promise, but the second half veers off track. Vijay Antony's attempts at elevation feel excessive, and the Telugu dubbing lacks synchronization.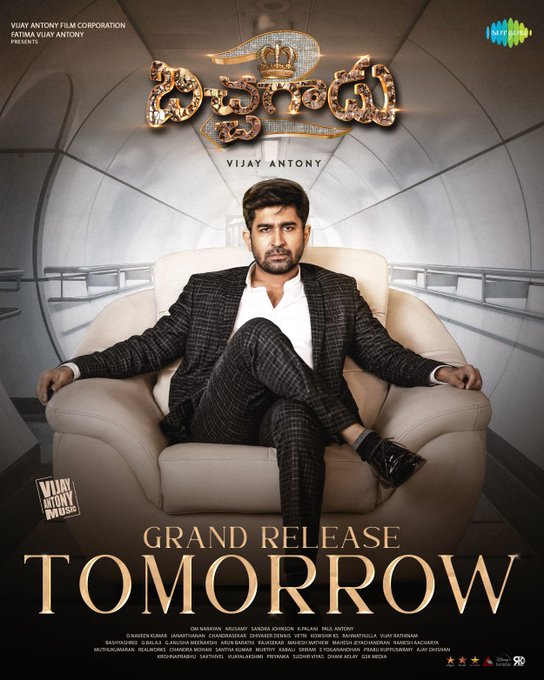 Technical Aspects
Bichagadu 2 boasts superior technical aspects, with commendable production values, noteworthy background music, and impressive cinematography. However, the songs fail to leave a lasting impact.
Pros
Vijay Antony's acting
The first part of the film
Background music
Cons
Prolonged scenes
Excessive hero elevation moments
Screenplay
Dubbing
Rating: 2.25/5