Allari Naresh was born on June 30, 1982 in Madras. His father was the late filmmaker EVV Satyanarayana. Allari Naresh's family hails from Korumamidi village, West Godavari district. Allari Naresh's brother Aryan Rajesh is also an actor in Telugu Film Industry. Naresh's primary education was done in Chennai. He used to go to attend the shootings with his father and used to work as assistant director on  the set. EVV planned to make Rajesh an actor and Naresh a director but Naresh dreamed of becoming a hero from a very young age.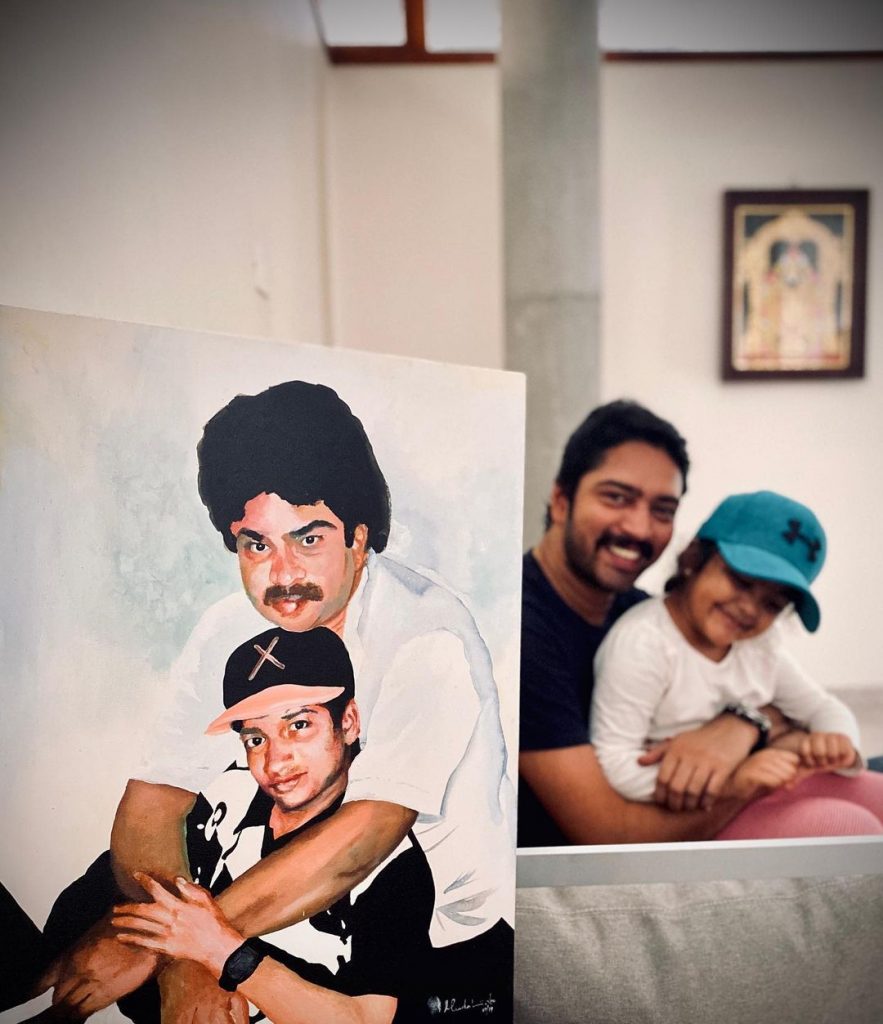 Film Career
Impressed by Naresh's height, legendary actor Amitabh Bacchan advised EVV to make him a hero. Ever since then the desire to be a hero has grown stronger in Naresh. In 2002, Ravi Babu made his directorial debut casting Naresh as the hero in the movie 'Allari'. The film was a blockbuster success. Naresh's name was later changed to Allari Naresh following the success of his debut flick. In the same year, Naresh hit a hat trick as the films 'Thottigang' and 'Dhanalakshmi I Love You' were also successful.
Setbacks
In 2004 he played the role of a psycho antagonist in the movie 'Nenu'. Despite his top-notch performance the film was a commercial failure. This hit Naresh hard, he went into depression for 3 months but somehow he recovered with his father's motivation. Then he made the movie 'Nuvvante Nakishtam' in 2005 but even that did not succeed. Subsequent films, such as Danger and Party, also stood as disasters.
Success
In 2007 Naresh bounced back with his film 'Kitakitalu' directed by EVV, the film brought 10 times profits to the makers. Then after that he made a slew of comedy movies like 'Gopi Goda Mida Pilli' 'Sundarakaanda' 'Seemashastri' 'Pellaindi Kaani'. Industry pundits referred to him as this generation's Rajendra Prasad. Director Krish's 'Gamyam' movie is a turning point in his career. He won Nandi and Filmfare awards for his role as 'Gaali Seenu' in the film. After that, films like Shambho Shiva Shambho and Nandi brought good name to Allari Naresh.
Records
In 2008 he made a total of 8 films in a single year. 7 films in 2010 and 5 films in 2011 in a short span of time. In such a short period of time, only Naresh was able to achieve this feat in this generation.
EVV and Naresh Combo
A total of 9 films have come from Allari Naresh and EVV satyanarayana's combination. They are Kithakithalu, Kathi Kantaravu, Bendu Apparavu, Fitting Master, Attili Sattibabu, Pelliaindi Kaani, Nvvante Naakistam, Maa Alludu Very Good, Thottigang.
Memorable Movies
Gamyam
Shambho Shiva Shambho
Naandi
Allari
Kithakithalu
Marriage
In 2015 Naresh married Virupa, they have a daughter named Evika.
#NARESH59
Allari Naresh is currently starring in the 59th movie 'Itlu Maredumilli Prajanikam'. Anandi plays the heroine. AR Mohan is directing this political drama. Sri Charan Pakala is providing the music. The film will be produced by Zee Studios and Hasma Movies.
The teaser of this upcoming film was released today. Naresh plays the role of polling booth officer who visits the tribal areas to raise awareness of vote. He learns about the tribal people's hardships in the meantime and decides to support them in overcoming them. The glimpse is incredibly captivating thanks to Naresh's realistic performance and the touching visuals.