Actor Navdeep is known for his roles in the movies Jai, Gautham SSC, Aarya 2 and Chandamama. This charismatic actor was a competitor in the first season of Bigg Boss. Navdeep is a frequent social media user. He maintains his Instagram account with all of the exciting news.
Navdeep recently revealed the gift he received from one of Tollywood's biggest stars. It's none other than Allu Arjun, the stylish star. Navdeep received a brand new pair of Apple Airpods from Allu Arjun. Navdeep shared his joy on Instagram after receiving Arjun's present. On his Instagram story, he says:
"When love is boundless, gifts are occasional." Thanks Bava Allu Arjun. "Despite society's opinions, he will continue to use Apple airpods with Android phones," he added humorously.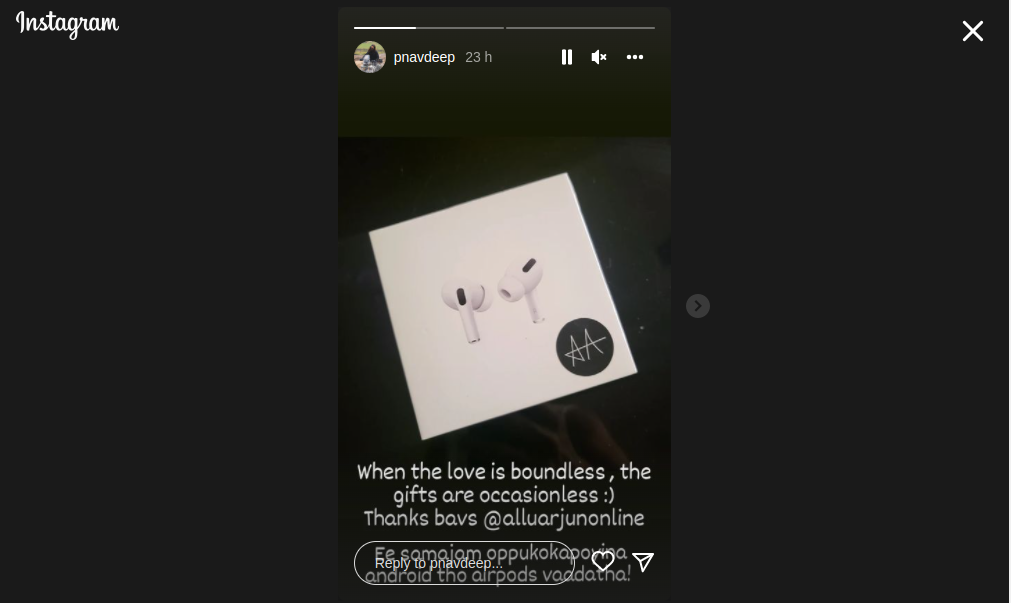 In the film "Aarya 2," Navdeep and Allu Arjun collaborated. Since then, they've developed a strong friendship. Navdeep was one of the few people who attended Allu Arjun's 40th birthday party in Serbia.